Home» News&Events» News» Delegation of Maeumsarang Hospital Visits Peking University Sixth Hospital
Delegation of Maeumsarang Hospital Visits Peking University Sixth Hospital
  A delegation of Jeonbuk Provincial Maeumsarang Hospital visited Peking University Sixth Hospital (PUSH) on the afternoon of October 24 and met with PUSH President Lu Lin. The 14-person delegation was led by the hospital's president and included heads of physicians and financial informatics as well as representatives from its pharmacy and nursing department.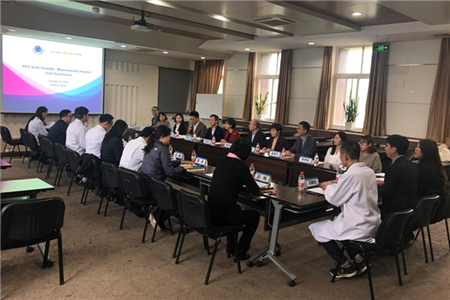 During the talk, President Lu reviewed the history of international cooperation at the PUSH, in particular with South Korea, Japan and other Asian countries. He said the PUSH was willing to improve mutual understanding and launch collaborative programs with Maeumsarang.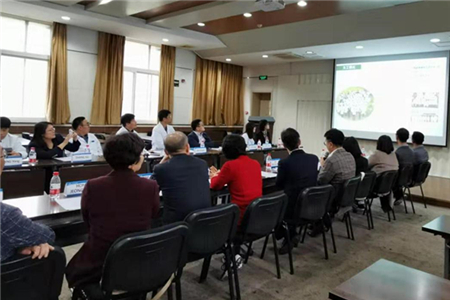 Vice President Sun Hongqiang of PUSH listed four domains where collaboration was possible: short-term exchange of personnel, new model of care and rehabilitation, hospital operation, and scientific research. He said the two hospitals were planning for regular mutual visits to turn their intention for cooperation into actions.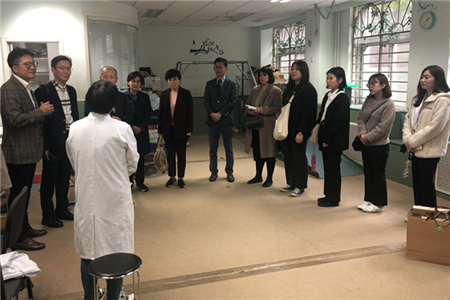 The two sides agreed to work together in care, nursing, rehabilitation, research and training, helping patients with mental diseases in both countries to live a better life.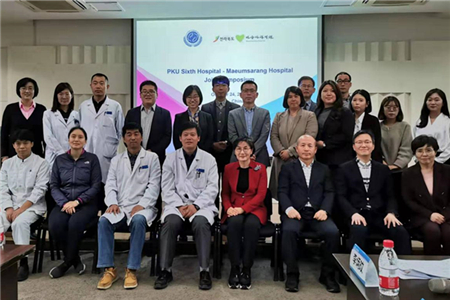 Written by: Fan Xiaofei
  Edited by: Liu Xin
  Source: Peking University Sixth Hospital
TOP