Home» News&Events» News» Denture Restoration of Edentulous Jaws Successfully Completed by Peking University Hospital of Stomatology with the application of Independently-developed 3D printing technology for the first time
Denture Restoration of Edentulous Jaws Successfully Completed by Peking University Hospital of Stomatology with the application of Independently-developed 3D printing technology for the first time
  Recently, two patients who received the surgery of denture restoration of edentulous jaws 3 months ago at Peking University Hospital of Stomatology have been confirmed through the observation and verification of oral experts to have achieved the anticipated clinical results. "The teeth are beautiful now,and I seem to be 10 years younger!" said Ms SHEN, a patient in her eighties. She is very satisfied with the masticatory function and aesthetic effect of the denture, feeling that the "printed denture" has become part of her body. According to Dr. SUN Yuchun, deputy director of Peking University Hospital of Stomatology Digital Research Center of Stomatology, this marks the successful application of independently-developed 3D printing technology to denture restoration in China. The project has won the second prize in the 2017 Capital Translational Medicine Contest,ranking the 6th in total score among 400 projects and at the same time, it has been elected the "Best Creativity Award"by a handsome majority, which makes this project the only one in oral medicine in the finals of the competition.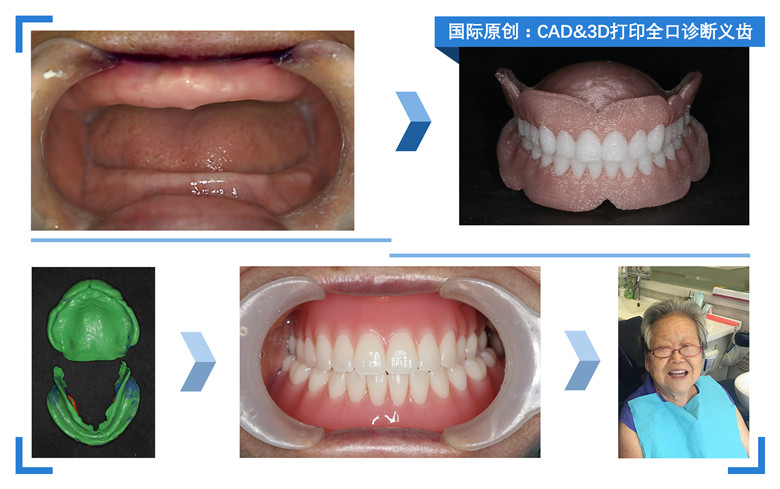 clinical cases of digital full denture
  All the technologies involved in this project are "Made-in-China", and the key performance of each individual technology has already reached the advanced international level. It is understood that the core medical technologies of both digital hardware and software utilized in this project are all independently developed by joint research groups led by Peking University School of Stomatology, and their relevant digital medical products of patent transformation include: Full Denture Design Software Version 2016 (Collaborator: Hoteam Software, Nanjing University of Aeronautics and Astronautics), 3D Impression Tray Scanner Dentscan Y500 (Collaborator: Nanjing Yixing Science and Technology Co.Ltd), and 3D printer for Stomatology (Collaborator: Beijing Shinuo Tech Co.Ltd.). This project has applied for a number of national invention patents, some of which have already obtained patent authorization, and negotiations about the potential areas of cooperation and promotion with related enterprises are now under way.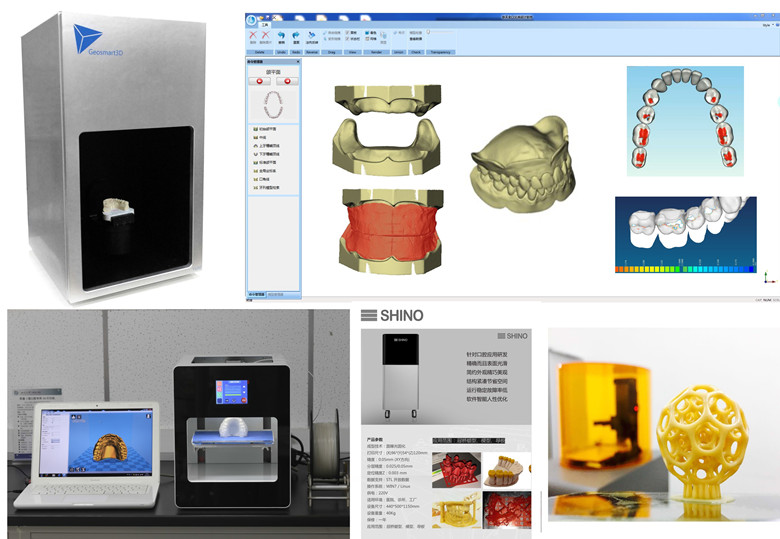 The independently-developed and fully adaptable digital repair system of full denture
  Written by: WU Zhaoxia
  Edited by:Liu Xin
TOP