PKUHSC Holds Commencement for Class of 2021
  Peking University Health Science Center (PKUHSC) held commencement for the class of 2021 in July 11. The 2290 students were joined by members from the class of 2020 who had missed the ceremony last year due to the pandemic.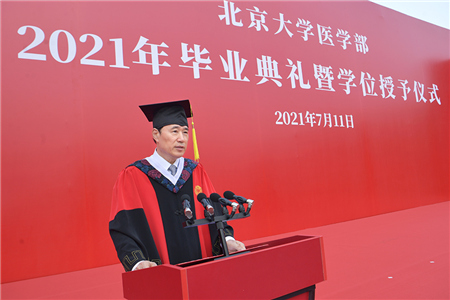 Over 90% of the graduates from Class 2021 will start a career in medical care, research, or education, says Prof. Liu Yucun, Vice Party Secretary of Peking University (PKU) and Party Secretary of the PKUHSC, citing the number as a positive result from the PKUHSC ideal that graduates should blossom where they are most needed.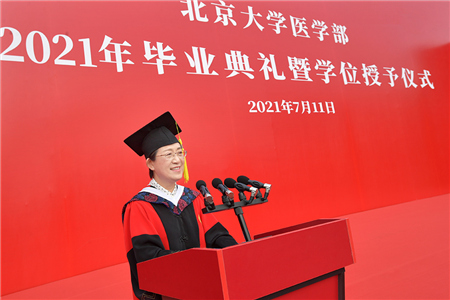 In her remarks at the commencement, Prof. Qiao Jie, Executive Vice President of the PKU and President of the PKUHSC, extended best wishes to the graduates and encouraged them to become a generation of ambition, character, and a strong sense of responsibility.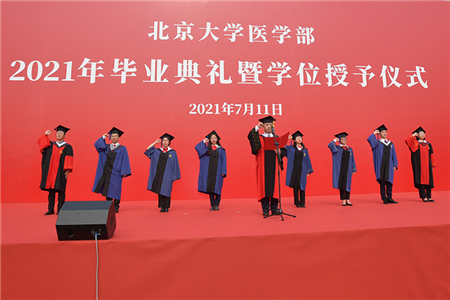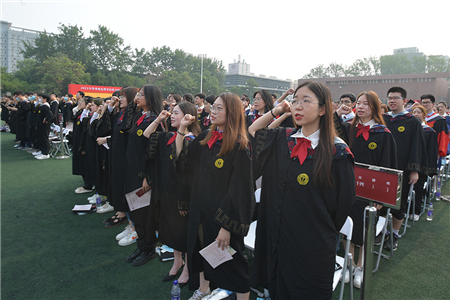 Following the lead of Prof. Xu Shandong, Executive Vice Party Secretary of the PKUHSC, as well as representatives of graduates to work in Western China, the graduating class repeated the oath of medical students, committing themselves to the development of health programs in China and the advancement of health for mankind.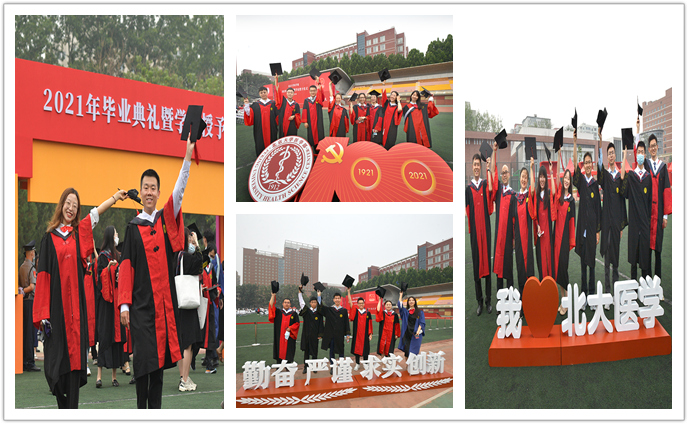 Written by: Fan Xiaofei
  Edited by: Liu Xin
  Source: Publicity Department
TOP