Home» News&Events» News» PKUPH holds Seminar on COVID-19 Prevention and Control and Public Health Safety for BRI Countries
PKUPH holds Seminar on COVID-19 Prevention and Control and Public Health Safety for BRI Countries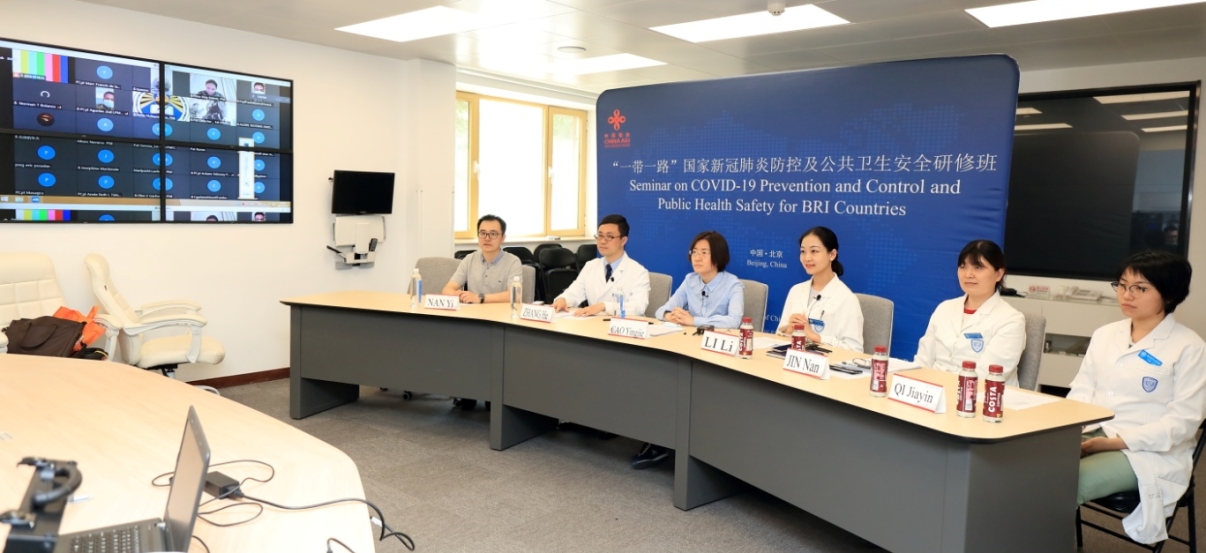 From May 18th to 28th, 2021, Seminar on COVID-19 Prevention and Control and Public Health Safety for BRI (Belt and Road Initiative) Countries was successfully completed by Peking University People's Hospital (PKUPH). The 11-day seminar, which was commissioned by the Ministry of Commerce and the International Exchange and Cooperation Center of the National Health Commission, included more than 40 medical and health officials and medical workers from Kenya, Sudan, Venezuela, Mongolia and the Philippines. This is the second time this year that PKUPH has conducted foreign-aid training programs for BRI countries on COVID-19 prevention and control.
  Focusing on various fields related to COVID-19 such as the latest development, early identification, etiology and epidemiology, imaging diagnosis, nucleic acid detection technology and precautions, clinical treatment and management of mild and critical patients, traditional Chinese medicine treatment, nursing of COVID-19 patients, treatment of pregnant women and infants with COVID-19, control and prevention of hospital infection and precaution measures of medical staff, vaccine development and use, and so on, the seminar offered 14 live courses. Li Juan, deputy researcher of the Institute of Immunization and Prevention of Beijing Center for Disease Prevention and Control, was also invited to give the trainees a detailed introduction to the research and development and use of Chinese vaccines and the organization work of vaccination.
  At the online graduation ceremony of the seminar, foreign trainees expressed their gratitude to the expert team of the seminar for sharing their anti-epidemic experience without reservation, hoping that when COVID-19 epidemic is over, they will have the opportunity to visit and study at PKUPH.
  Written by: Wu Zhaoxia
  Edited by:Liu Xin
TOP