Home» News&Events» News» Health Science Center Leaders Pays a Visit to PKU Medicine Overseas Students
Health Science Center Leaders Pays a Visit to PKU Medicine Overseas Students
  Chinese President Xi Jinping, also general secretary of the Communist Party of Chiba (CPC) replied to the letter from overseas students at Peking University on June 21. The overseas students at PKU Medicine were greatly encouraged by the letter.
  Xu Shandong, deputy executive secretary of CPC PKU Health Science Center Committee, leading the representatives from related offices, paid a visit to PKU Medicine overseas students in their dormitory.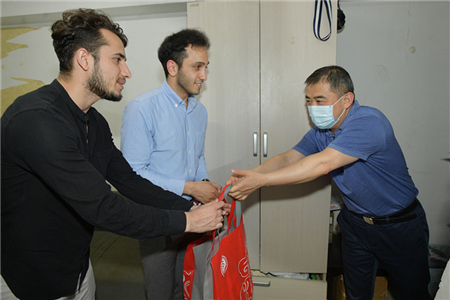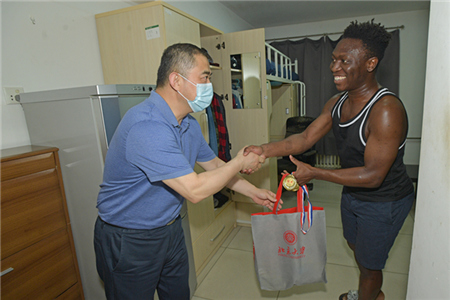 In the overseas students' dormitory, Xu Shandong had a face-to-face talk with 11 students from Sri Lanka, Comoros, Zambia, Japan, and South Korea. The students said they have been feeling warm and reassured thanks to the university's care ever since the outbreak of the epidemic. At the same time, they also expressed heart-felt gratitude to the Chinese government for aiding their home country to fight the COVID-19. The students were excited at the visit by the teachers, and they enthusiastically introduced Secretary Xu the customs of their home country and what they saw and heard in China. During the pleasant and friendly exchanges, fits of joyful laughter were heard from the dormitory.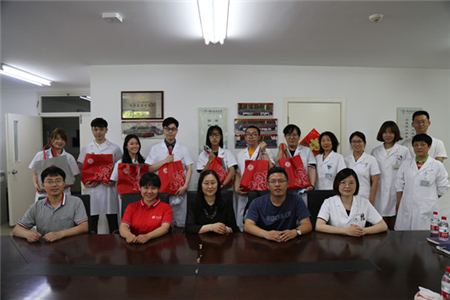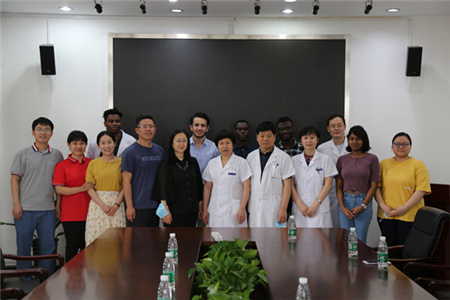 On the following day, Sun Qiudan, director of PKUHSC Office of International Cooperation, and some staff went to the Civil Aviation General Hospital, China-Japan Friendship Hospital, and Aerospace Central Hospital, where most of the PKUHSC overseas students had their internship, to pay a visit to the overseas students and convey the university's greetings for them.
  Written by: Lang Lang
  Edited by: Liu Xin
TOP