PKU College of Future Technology Inaugurated
  College of Future Technology (CFT) at Peking University was inaugurated in June 22.
  The inauguration featured a number of dignitaries, including Academician Han Qide, Vice Chairman of the 10th and 11th National People's Congress Standing Committee, Vice Chairman of the 12th National Committee of the Chinese People's Political Consultative Conference, and Honorary Chairman of China Association for Science and Technology; Prof. Hao Ping, President and Party Secretary of Peking University; Mr. Luo Qun, Member of the Standing Committee of the Nanjing Municipal Party Committee; Dr. Rao Keqin, President of China Health Economics Association and former Party Secretary of Chinese Medical Association; Prof. Chi Huisheng, former Executive Vice President of Peking University; as well as Dean Xiao Ruiping, Academician Cheng Heping, and Deputy Dean Xi Jianzhong of the new college.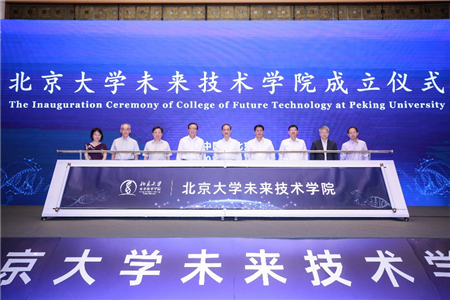 Devoted to the field of health, disease prevention and treatment, the CFT will aim at socially and economically promising technologies, undertake industry-academia partnerships and national major projects, pool resources from translational research institutes and high-tech companies, explore models for collaborative innovation, and produce innovation-driven multi-disciplinary talents.
  The inauguration saw several agreements signed with donors and partners.
  The ceremony was followed by a lecture session chaired by Academician Qiao Jie, Executive Vice President of Peking University and President of Peking University Health Science Center.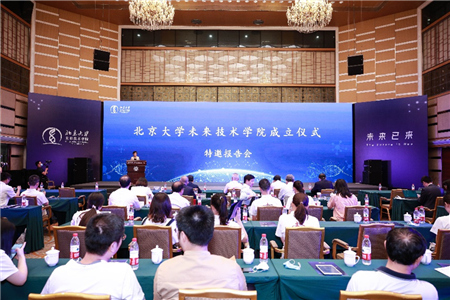 Written by: Fan Xiaofei
  Edited by: Liu Xin
  Source: news.pku.edu.cn
TOP