Home» News&Events» News» Agreement between PKUHSC and Macao Polytechnic Institute Signed and "PKUHSC - MPI Nursing Academy" Project Launched
Agreement between PKUHSC and Macao Polytechnic Institute Signed and "PKUHSC - MPI Nursing Academy" Project Launched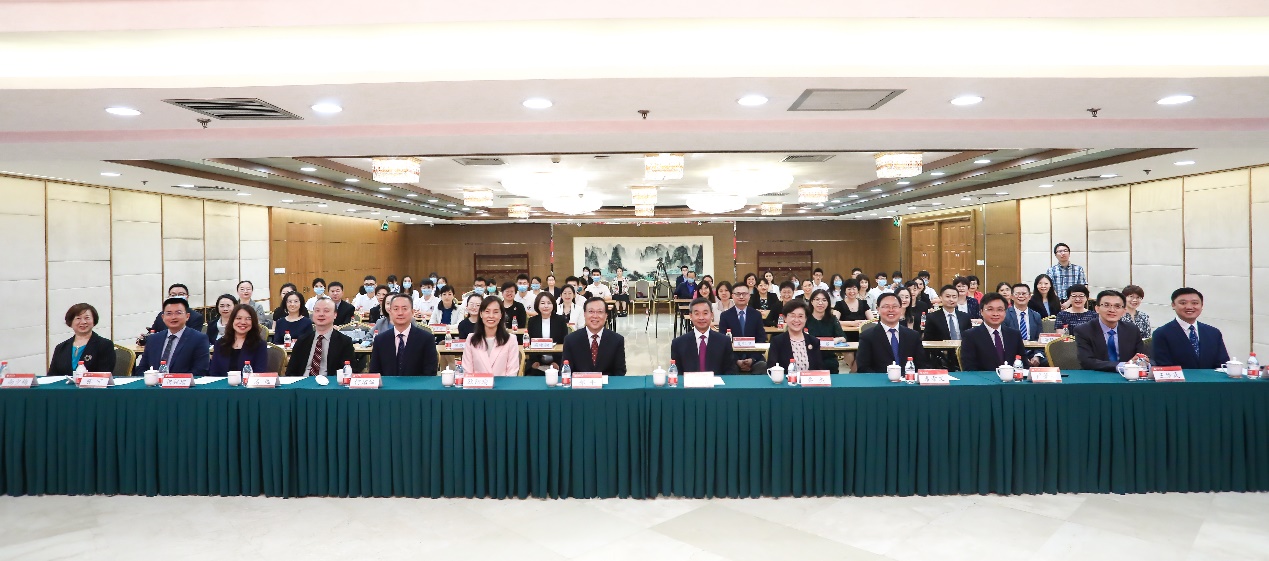 On the morning of June 8, the signing ceremony of the agreement on academic cooperation in nursing between Peking University Health Science Center (PKUHSC) and Macao Polytechnic Institute (MPI) and the launching ceremony of the project "PKUHSC- MPI Nursing Academy" were held in the moonlight Hall of Yingjie Exchange Center of Peking University.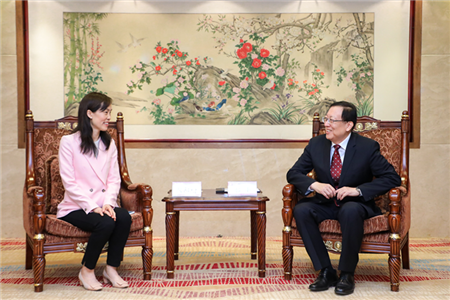 Prior to the signing ceremony, Hao ping, president of Peking University, met with Ouyang Yu, director of the Department of Social Culture of Macao SAR, and Yan Zhaoji, president of Macao Polytechnic Institute, and exchanged views on matters related to the teaching and research cooperation between Peking University and the Guangdong-Hong Kong-Macao Greater Bay Area.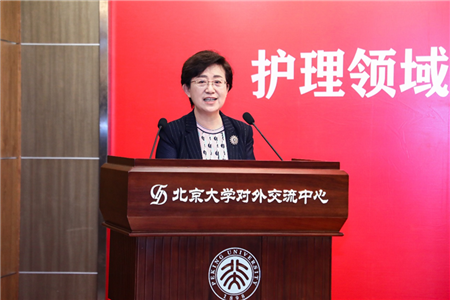 Qiao Jie, executive vice president of PKU and president of PKUHSC, pointed out in her speech that since its establishment, Peking University School of Nursing has always been in a leading position in the field of nursing education in the mainland, integrating teaching, scientific research and clinical practice. It has a complete discipline layout and strong teaching and scientific research capability, and has the strength and advantage to support the development of nursing in Macao. Peking University and Macao Polytechnic Institute will make joint efforts to contribute to promoting the well-being of Macao compatriots, accelerating the construction of the Guangdong-Hong Kong-Macao Greater Bay Area and the development of nursing in Macao, so as to lift up "Chinese Dream" with "Health Dream".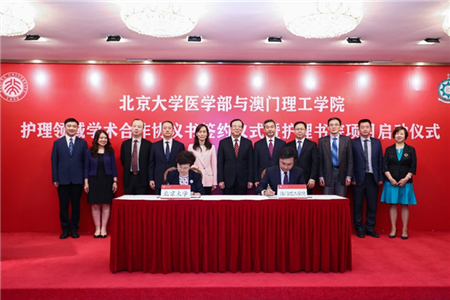 Signing ceremony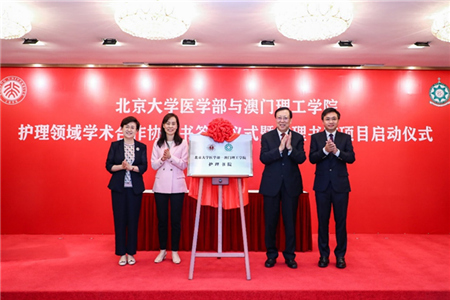 Hao ping, Ouyang Yu, Qiao Jie and Yan Zhaoji jointly inaugurate the Academy
  Written by: Wu Zhaoxia
  Edited by:Liu Xin
  Source: Office of Taiwan, Hong Kong and Macao Affairs, PKUHSC
TOP