Home» News&Events» News» Gastroenterology Department of PKU Third Hospital Reports Latest Findings at DDW
Gastroenterology Department of PKU Third Hospital Reports Latest Findings at DDW
  The annual America Digestive Disease Week (DDW) was held from May 21 to 23. Speakers for this year's DDW gave reports and held discussions online.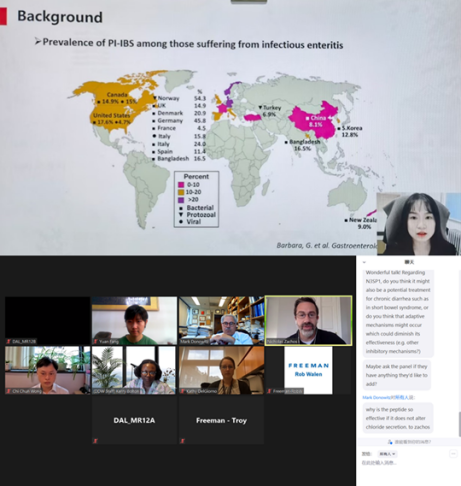 The Gastroenterology Department of Peking University Third Hospital reported four research achievements at DDW. Two of them were conference reports: Characteristics of Intestinal Flora in Patients with Post-Infectious Irritable Bowel Syndrome, and Berberine Improves Anxiety-like Behavior of Female Ovariectomized Rats by Enriching the Equol-Producing Bacteria. The other two were presented in the poster session. Professor Duan Liping is the corresponding author of the four researching findings.

   The DDW is co-sponsored by American Gastroenterological Association (AGA), American Association for the Study of Liver Diseases (AASLD), American Society for Gastrointestinal Endoscopy (ASGE), and Society for Surgery of the Alimentary Tract (SSAT). Presently it is of the highest academic level and the largest international conference on gastroenterology.
  Written by: Lang Lang
  Edited by: Liu Xin
  Source: PKUTH
TOP