Home» News&Events» News» PKU Medicine Team Achieves Excellent Results in the 10th Competition of Medical Technique and Skills
PKU Medicine Team Achieves Excellent Results in the 10th Competition of Medical Technique and Skills
  On May 15th and 16th, the national finals of the10th Chinese College Students Competition of Medical Technique and Skills were held at Taijin Medical University. Representing Peking University Health Science Center, four teams from majors of the eight-year clinical medicine, five-year clinical medicine, nursing, and preventive medicine participated the competition. After several rounds of screening, they met with 142 teams from 81 universities and colleges in the finals. Through the fierce competition, PKU teams finally won excellent results: the runner up in the eight-year clinical medicine track, the gold medal in the nursing track, the silver medal in the preventive medicine track, and the bronze medal in the five-year clinical medicine track.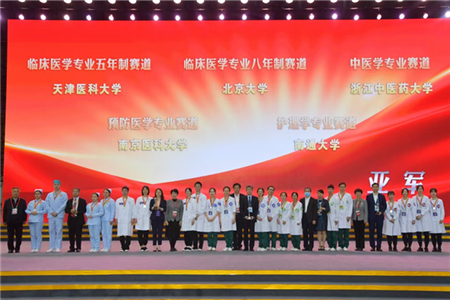 The awarding site
  The Competition also chose and elected four PKU professors Li Liming, Shang Shaomei, Wang Bin, and Wang Jianliu with Outstanding Contribution Awards. At the same time, Professor Xu Zhi was elected as the Excellent Tutor Teacher, Zhang Lu and Zhang Xiaolin as the Former Excellent Contestants, and Liu Jing as the Excellent Organizer.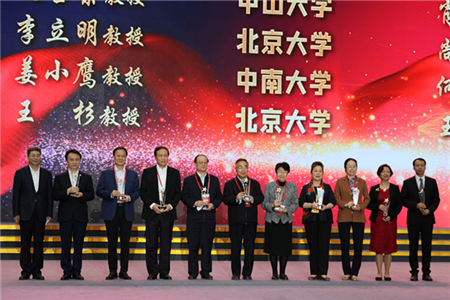 Director Wu Yan from the Ministry of Education presents the Outstanding Contribution Awards
  In the future, using this competition as an opportunity and grounded on the orientation of "big national economy, big people's livelihood, big disciplines, and big majors", PKU Medicine will contemplate the practice innovation of medical education, further promote the educational and teaching reforms in PKU Medicine, and enhance the talent training quality, so as to facilitate the Healthy China initiative.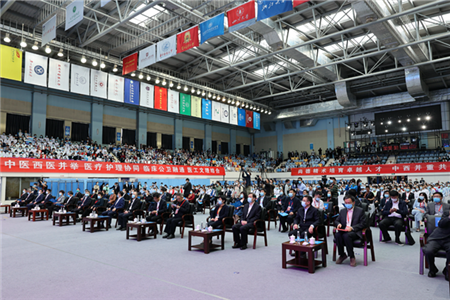 Written by: Lang Lang
  Edited by: Liu Xin
  Source: Office of Education
TOP