Home» News&Events» News» Wang Weimin Attends the Asia Pacific Forum on Global Health Online and Delivers a Report
Wang Weimin Attends the Asia Pacific Forum on Global Health Online and Delivers a Report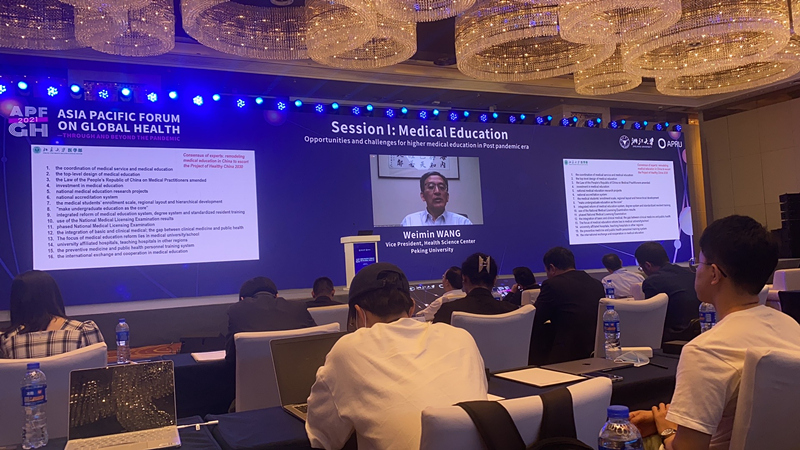 On May 10, 2021, Wang Weimin, vice president of Peking University Health Science Center (PKUHSC), was invited to attend the "Asia Pacific Forum on Global Health under the Covid-19 Epidemic" online and gave a report on medical education. The title of the report is "Accreditation of Medical Education in China: Improvement of the Accreditation Process in the Post-epidemic Era".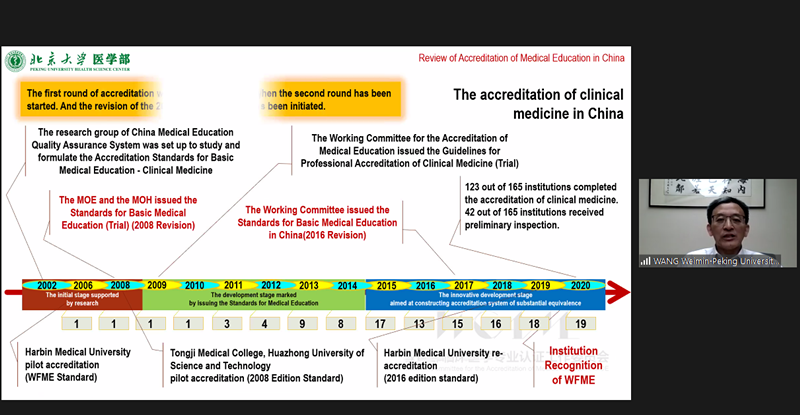 In the report, Wang Weimin focuses on the accreditation process of clinical medicine in China in the past 20 years, especially on China's active participation in global medical education, and on the reflection and design concerning China's medical education accreditation in the future after the recognition of the World Federation of Medical Education (WFME) for clinical medicine in China. In addition, Wang also discusses the problems and challenges faced by China's medical education accreditation in the post-epidemic era and under the background of global technological innovation.
  Association of Pacific Rim Universities (APRU) is a university alliance composed of top research universities in the countries and regions around the Pacific. Currently, its members include 56 universities, and Peking University is one of its founding members.
  Written by: Wu Zhaoxia
  Edited by:Liu Xin
TOP