PKUHSC Inaugurates New Landmark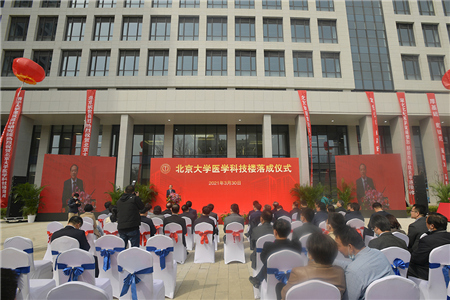 A new building devoted to research and teaching was inaugurated March 30 at Peking University Health Science Center (PKUHSC), marking a milestone in the institution's efforts to address its long-standing strain on work space.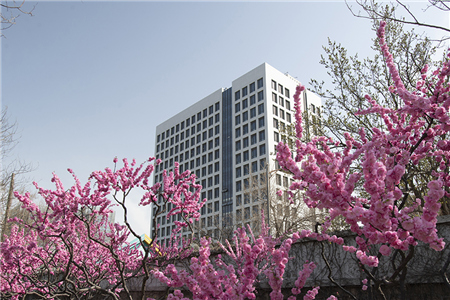 With a gross floor area of 83,000 m2, the Peking University Medical Science and Technology Building makes the single biggest architecture among the university's assets. Its inauguration represents a hard-won success, a success that took two years and nine months coming to pass despite the pandemic.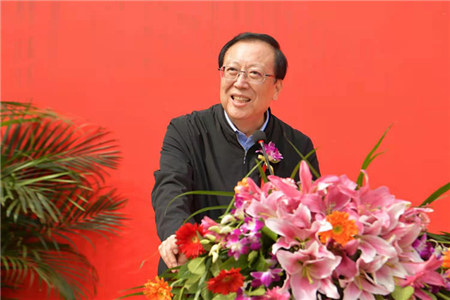 In his remarks at the inauguration ceremony, President Hao Ping reiterated the priority given to medical disciplines, the support to the program of "Clinical Medicine + X" under the Double First-Class framework, and the commitment to all-encompassing consolidation of the main campus and the PKUHSC. He said the newly inaugurated building made room for talent acquisition.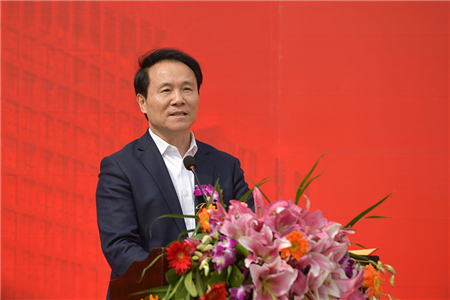 President Zhan Qimin of the PKUHSC said the new building would house some of the strongest disciplines, where scientists of different backgrounds would work together to spur innovation, joining the strengths of the main campus and the PKUHSC and aligning basic medical sciences with the clinic. To this end, he committed to turning this building into an internationally competitive research platform, complete with state-of-the-art equipment.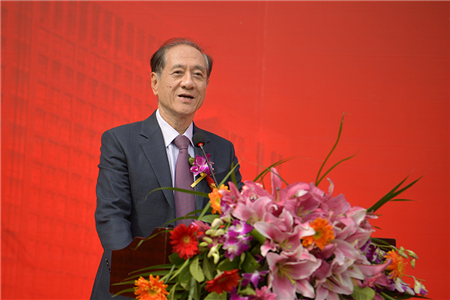 Also present at the inauguration was Prof. Han Qide, former president of the PKUHSC, former vice chairman of the Standing Committee of the National People's Congress and former vice chairman of the CPPCC National Committee. Upon the management of the building, he urged the incumbents to stay efficient, frugal and forward-looking, and make sound decisions through rule-based approaches.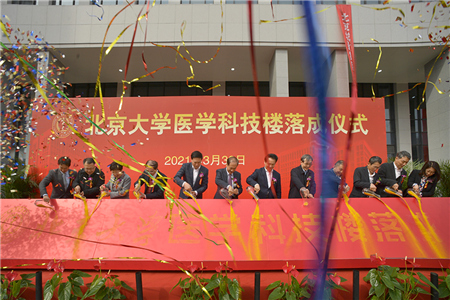 The ceremony concluded with the dignitaries pouring sand onto a plate and Prof. Han declaring the building's inauguration. Afterwards, they had a tour in the building.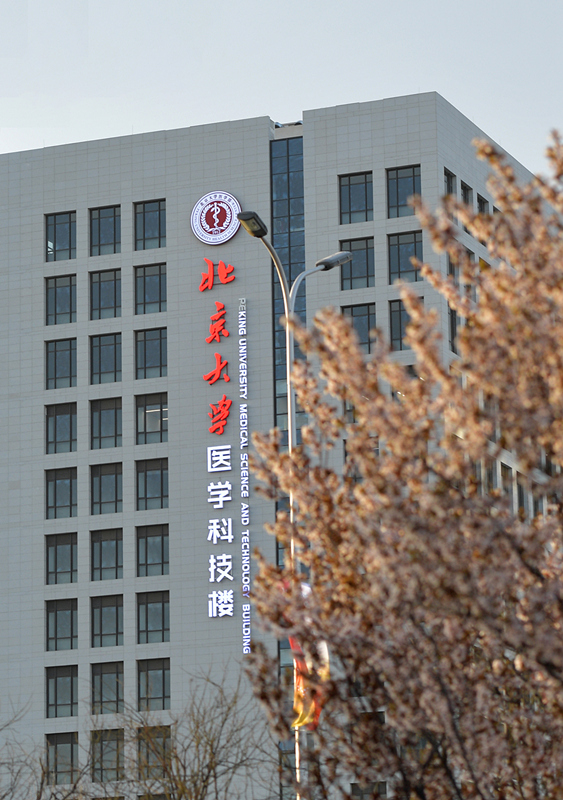 Written by: Fan Xiaofei
  Edited by: Liu Xin
TOP