Home» News&Events» News» Joint Seminar Between Peking University Sixth Hospital and the University of Manchester Held Online
Joint Seminar Between Peking University Sixth Hospital and the University of Manchester Held Online
  On March 11, 2021, the joint seminar between Peking University Sixth Hospital (PKUSH) and the University of Manchester (UoM) was held online. The seminar is aimed at further promoting the clinical and scientific cooperation in the field of dementia.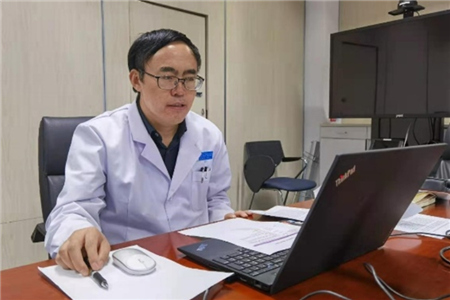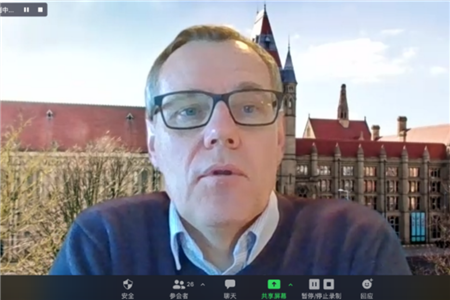 At the meeting, Professor Lu Lin, academician of the Chinese Academy of Sciences and President of PKUSH, introduced the exploration and achievements of the hospital in various research fields including dementia. Professor Nigel Hooper, vice president of UoM, presented the basic and clinical research of the university in the field of dementia.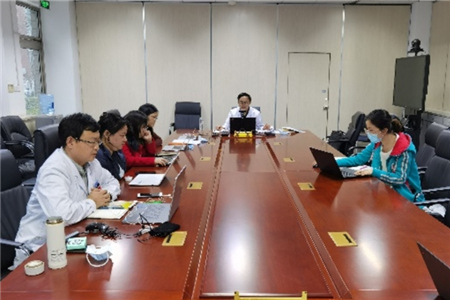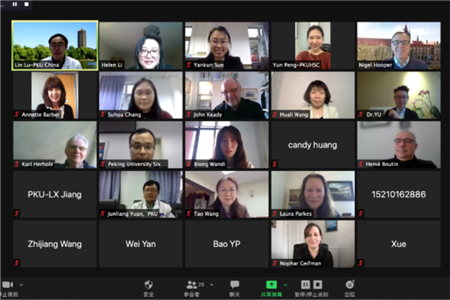 Professor Yu Xin, Professor Wang Huali and director Yuan Junliang respectively introduced their progress in such aspects as basic research, clinical research and intervention research of vascular dementia, and put forward the direction of cooperative research. Professor John Keady, Professor Alistair Burns, Professor Ross Dunes, Professor Laura Parkes and Professor Tao Wang of UoM presented their research progress in various fields respectively, including the nursing of dementia patients during COVID-19 pandemic, vaccination, community care of dementia, pathogenesis of dementia and intervention measures. During the round-table discussion, based on the research fields and research progress of both sides, the experts showed their intention for further cooperation to jointly promote the prevention, intervention and mechanism research in the field of dementia so as to try to relieve the disease and social burden caused by dementia.
  The seminar is also an in-depth cooperation on the basis of the Cooperation Framework Agreement between Peking University Health Science Center (PKUHSC), UoM and UoM Central Hospital. PKUSH and UoM will further expand the scientific research and clinical cooperation in various fields including dementia and mental illness, and jointly promote the research on the mechanism, intervention measures and prevention strategies of psychoneurosis so as to contribute to alleviating the increasingly serious mental health burden.
  Written by: Wu Zhaoxia
  Edited by:Liu Xin
  Source: Peking University Sixth Hospital
TOP