PKU Female Medical Professionals Voice in the Lancet's Theme Video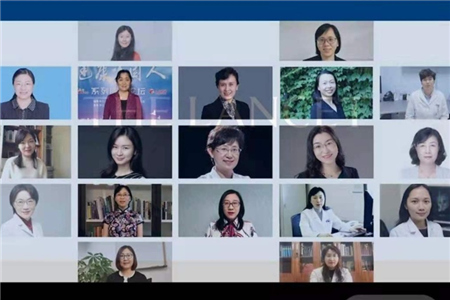 On the 111th International Women's Day, the Editorial Department of the Lancet interviewed some Chinese female clinical and research workers online, including a number of female medical experts from Peking University.
  In the lancet video "Their voice: stories of female medical workers", what do PKU medical professionals say?
  Please describe your routine workday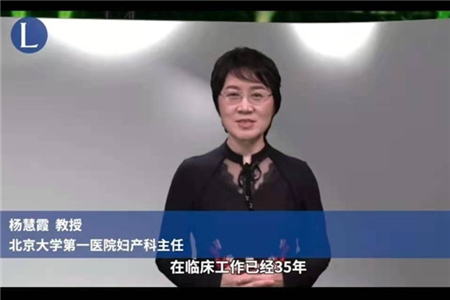 Professor Yang Huixia, director of Obstetrics and Gynecology Department of Peking University First Hospital (PKUFH)
  I've been in clinical work for 35 years. I start to prepare for a day's work at a little over 5 in the morning and I have a full schedule every day. My clinical work includes receiving a large number of outpatients, doing operations and conducting discussions on difficult cases; at the same time, I am also responsible for the management work of graduate students and departments; a large amount of scientific research work is often carried out in the evening and on weekends.
  My suggestions for female clinical and research workers are: perseverance, persistence, interest and responsibility.
  What have you been most proud of since you were engaged in clinical and research work?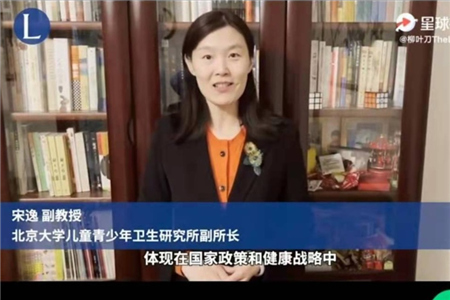 Associate Professor Song Yi, deputy director of Institute of Child and Adolescent Health of Peking University
  We can see that our research achievements are reflected in the national policies and health strategies, and continuously contribute to the health and development of children and adolescents.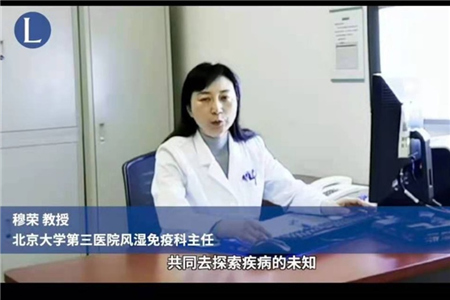 Professor Mu Rong, director of Department of Rheumatology and Immunology, Peking University Third Hospital (PKUTH)
  Working with the team to explore the unknown of the diseases and constantly making use of the latest research findings to solve difficult clinical problems really make me feel very happy.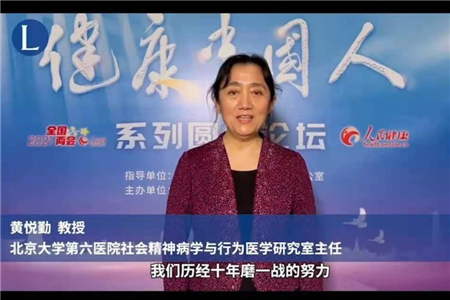 Professor Huang Yueqin, director of Department of Social Psychiatry and Behavioral Medicine, Peking University Six Hospital (PKUSH)
  After years of persistent hard work, we have finally set up a project to complete the epidemiological survey of mental disorders in China, and our research findings were published in the lancet -Psychiatry for the first time, making our achievements prominent at home and abroad.
  Advice and encouragement for female clinical and research workers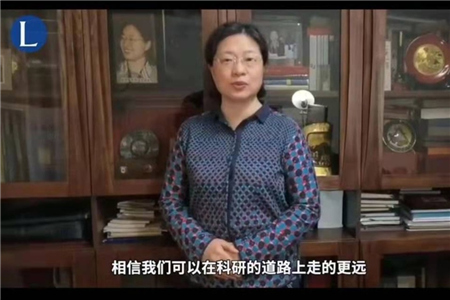 Professor Zhan Siyan, head of Department of Epidemiology and Health Statistics, School of Public Health, Peking University
  Women are rigorous, delicate, amiable and resilient. If we have more confidence and sensitivity, I bet we can go further on the road of scientific research. Come on, sisters!
  Gender equality in scientific research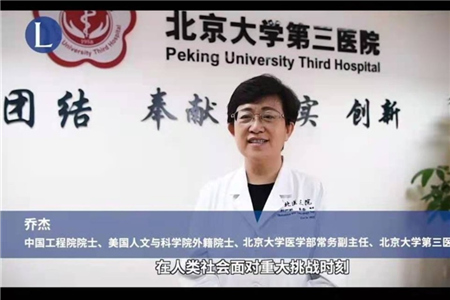 Academician Qiao Jie, member of Chinese Academy of Engineering, foreign member of American Academy of Humanities and Sciences, executive Vice President of Peking University Health Science Center (PKUHSC) and President of Peking University Third Hospital (PKUTH)
  I am particularly proud of the bravery and dedication of female medical workers in the face of major challenges in society. I also take pride in the great achievements we have made in curing diseases and saving lives, and in making scientific and technological innovations. I especially hope that we female medical workers will play our part in the future on the platform of people's health and scientific and technological frontier. With the characteristics of perseverance, tolerance, persistence and cohesion as females, we will keep moving and make unremitting efforts to build up a magnificent new chapter in the 14th Five-Year Plan.
  Written by: Wu Zhaoxia
  Edited by:Liu Xin
  Source: Department of Publicity, PKUHSC
TOP