Home» News&Events» News» Arrangement Meeting Held for the Revision of Medical Discipline Catalog
Arrangement Meeting Held for the Revision of Medical Discipline Catalog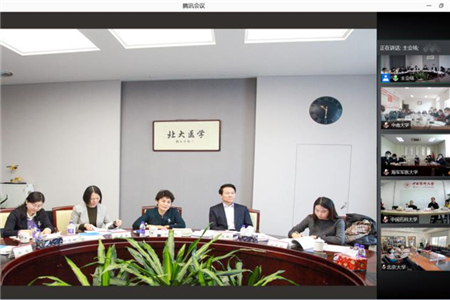 Led by Peking University Health Science Center, the arrangement meeting of the revision of medical discipline catalog was successfully held on March 2, 2021.
  As the basic representation of the categories of subjects, the academic discipline catalog is the essential document for our country to regulate and guide universities' work of discipline building and diploma granting, which plays a very important leading and guiding role in the fostering of high-level talents. In January 2021, the Office of the State Council Academic Degrees Committee issued "Notice of Establishing Expert Verification Team and Working Team for the Revision of Academic Discipline Catalogs", which initiated a new round of revision of academic discipline catalogs. For this new revision, PKU leads in the expert verification team of medical disciplines.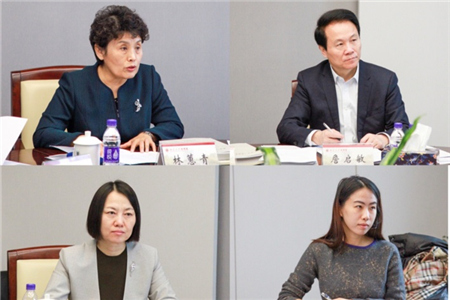 Academician Zhan Qimin, the vice chairman of the expert verification team and President of PKUHSC, hosted the meeting and gave a speech. He pointed out that the developing nature of medical science itself and the social demand of high-level medical professionals determined the necessity of revising the medical discipline catalog. He hoped that PKU could cooperate with participating units to carry out sufficient investigation, research and discussion, so as to form a medical discipline structure and a major setup plan which not only accord with the rules of Chinese medical education, but also connect the medical education worldwide.
  Professor Duan Liping, Vice President of PKUHSC, introduced in detail the working plan of the revision of medical discipline catalog and proposed the initial disciplines allocation among the leading and 13 units of the working team, the research framework, the schedule, and requirements for material submission.
  Lin Huiqing, chairman of the expert verification team and former Vice Minister of Education, emphasized in her speech the four aspects in the work of revising medical discipline catalog, which are: first, with thoughts unified and knowledge enhanced, experts should have in view the overall strategic situation of medical development in the new era and shoulder the mission and the responsibility; second, with gradual steps forward and a general control, experts should make reasonable adjustment to and optimize the catalog in accordance with the rule of social demand; third, with sufficient research and brainstorming, experts should carry out the verification work on the precondition of a correct mastery of the development of medical disciplines from home and abroad; fourth, with enhanced leadership and clarified responsibilities, experts should guarantee the accomplishment of the revision of medical discipline catalog on time and in high quality.
  The revision of medical discipline catalog plays a strategic role in updating the contents and enriching the connotation of medical disciplines. The meeting laid a good foundation for the further development of the revision work. It was expected that with the collaboration of all the member units, the revision of medical discipline catalog would be accomplished as scheduled, which would establish a catalog that suits the development needs of the times and meets the demand of high-level, interdisciplinary, and diversified medical talents.
  Written by: Lang Lang
  Edited by: Liu Xin
  Source: Graduate School of PKUHSC
TOP