Home» News&Events» News» Delegation of Mongolian Ministry of Health Visits Peking University International Hospital
Delegation of Mongolian Ministry of Health Visits Peking University International Hospital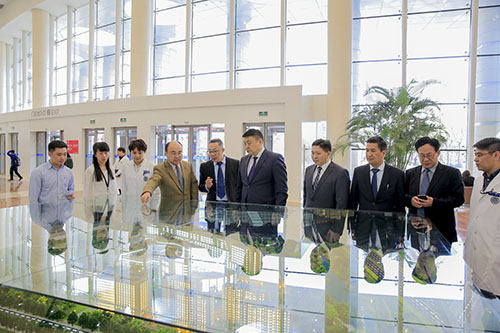 Delegation of the Mongolian Ministry of Health visited Peking University International Hospital (PKUIH) on April 14 and met with President Chen Zhongqiang. The Mongolian delegation applauded the PKUIH's achievements in care, education and research. The two sides expressed willingness to work together on distance consultation, referral and continuing education.
  The Mongolian delegation was led by Dr. D. Ochirbat, State Secretary of the Ministry of Health. The delegates included Mr. Lhamsuren, Assistant State Secretary of the MOH, Dr. Y. Nyamtogtokh, CEO of the Intermed Hospital, Dr. A. Saranbaatar, Vice-President of Intermed, and Dr. A. Bold, President of the Mongolian Society of Thoracic Surgeons.
  At the end of the visit, Dr. D. Ochirbat exchanged gifts with President Chen.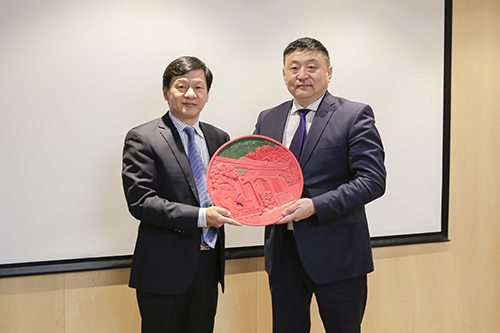 Dr. D. Ochirbat receives gift from President Chen Zhongqiang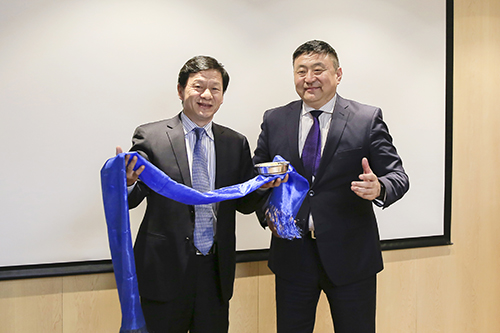 President Chen Zhongqiang receives gifts from Dr. D. Ochirbat
    Written by: Fan Xiaofei
    Edited by:LiuXin
    Source: Peking University International Hospital
TOP