PUHSC Launches Journal in Gynecology and Obstetrics
  A new journal devoted to gynecology and obstetrics was launched December 18 in Beijing. The journal, Gynecology and Obstetrics Clinical Medicine (GOCM), was created by OBGYN departments at Peking University Health Science Center (PUHSC) and Peking University People's Hospital (PUPH), in collaboration with Chinese Journal of Clinical Obstetrics and Gynecology.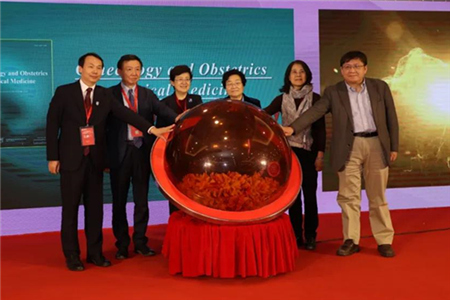 The new journal, published by Elsevier and KeAi in the English language, features a prestigious editorial board headed by Vice President Wang Jianliu of the PUPH, with five honorary editors-in-chief, six associate editors, 39 standing members, and 16 reviewers.

  In her remarks at the launching ceremony, Executive Vice President Qiao Jie of the PUHSC highlighted the journal's role as a platform for both domestic exchange and international recognition.
  For his part, Editor-in-Chief Wang Jianliu committed his team to the highest standards. He said the newly launched journal would promote research in the field through multidisciplinary focus on disease prevention and control along with other heated topics.
  Written by: Fan Xiaofei
  Edited by: Liu Xin
TOP