The Second PKU-Chongli Winter Sports Medicine Summit Held
  The Second Peking University-Chongli Winter Sports Medicine Summit was held on December 5, 2020, in Chongli District, Zhangjiakou, Hebei Province, one of the venues for the 2022 Winter Olympics.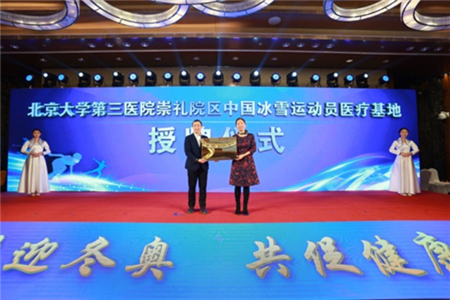 In the summit, PKU Third Hospital was awarded "Chinese Winter Sports Athlete Medical Base" by the Administration Center for Winter Sports of the General Administration of Sport of China.
  PKU Third Hospital Chongli is the only trauma medical center among the first group of ten national regional medical centers. It has many specially-appointed experts in winter sports healthcare who are accomplished at trauma treatment, athletic injury diagnosis, treatment, and rehabilitation. Capable of guaranteeing the Winter Olympics, PKUTH Chongli can provide comprehensive and powerful medical care for mass winter sports.
  In the opening ceremony, Accademician Han Qide, Vice Chairman of the 12th National Committee of the Chinese People's Political Consultative Conference and Honorary President of China Association for Science and Technology, inaugurated the national regional medical center for PKUTH Chongli.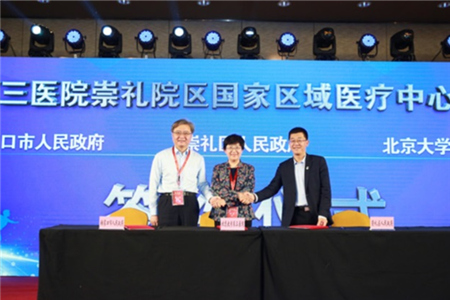 On behalf of the municipal government of Zhangjiakou, district government of Chongli, and PKUTH respectively, Mayor Wu Weidong, Chief Executive Zhao Zan, and President Qiao Jie, jointly signed the Operation Agreement of the Construction of PKUTH Chongli National Regional Medical Center.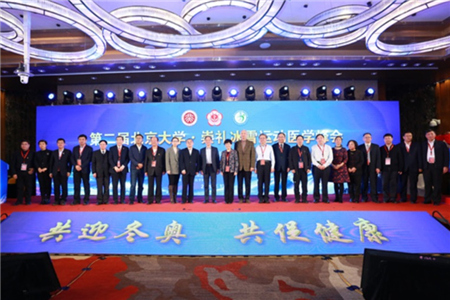 About 300 leaders and experts attended the summit. The conference focused on the academic exchanges in China's winter sports and built a platform for the blend of multiple fields such as sports medicine, competitive sports, and sports improving health, in the hope of contributing to the realization of General Secretary Xi Jinping's important instruction of making the 2022 Games "a wonderful, extraordinary, and outstanding" Olympic event.
  Written by: Lang Lang
  Edited by: Liu Xin
  Source: PKUTH
TOP