The 21st WCBIP World Congress Held in Beijing
  From November 19 to 22, the 21st World Congress of Bronchoscopy and Interventional Pulmonology (WCBIP) and the 8th Chinese Medical Association (CMA) Symposium on Respiratory Endoscopy and Interventional Pulmonology were held in Beijing. Professor Wang Guangfa from Department of Respiratory and Critical Care Medicine of Peking University First Hospital (PKUFH) chaired the conference.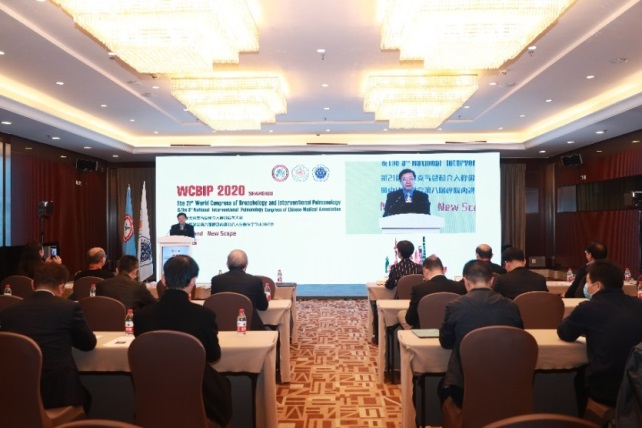 Speech by Professor Wang Guangfa, director of PKUFH Department of Respiratory and Critical Care Medicine
  The theme of the 21st WCBIP is "New Land, New Scope". In view of the COVID-19 pandemic prevention and control, the conference was held online, with offline sub-venues at Beijing International Conference Center. The meeting included 125 sessions, 398 special reports, 50 speeches and more than 500 posters, covering the hot spots and the latest progress of pulmonology. A total of 13,240 scholars from 72 countries and regions attended the meeting, with more than 160,000 online visits, including more than 30,000 online visits to "Interventional Pulmonology under the COVID-19 Pandemic", making it the most popular venue. The report "COVID-19 Challenges to Interventional Pulmonology Physicians" by Professor Wang Guangfa, chairman of the conference, drew the most widespread attention.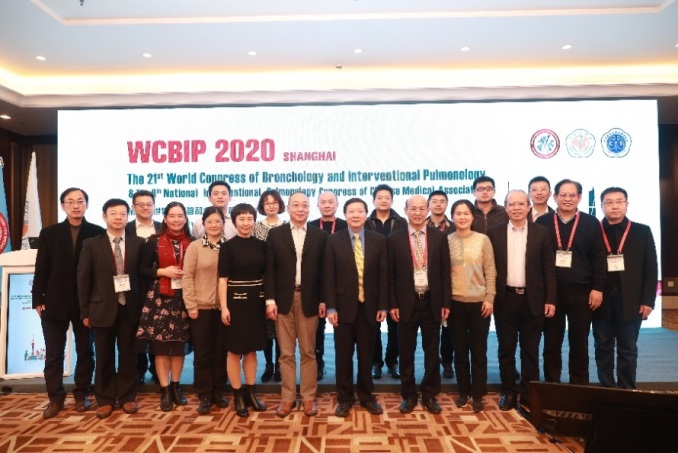 Professor Wang Guangfa (sixth from the left in the front row) and other Chinese scholars in Beijing
  Written by: Wu Zhaoxia
  Edited by:Liu Xin
TOP