Home» News&Events» News» Director of MOE Department of Higher Education Speaks at the "Medical Education Lecture Hall"
Director of MOE Department of Higher Education Speaks at the "Medical Education Lecture Hall"
  On October 14, Wu Yan, Director of Department of Higher Education, Ministry of Education, Wang Qiming the Vice Director, and other representatives of the Department of Higher Education visited Peking University Health Science Center to attend the first lecture of "Medical Education Lecture Hall" organized by the National Center for Health Professions Education Development (NCHPED). And the symposium on medical education was held afterwards.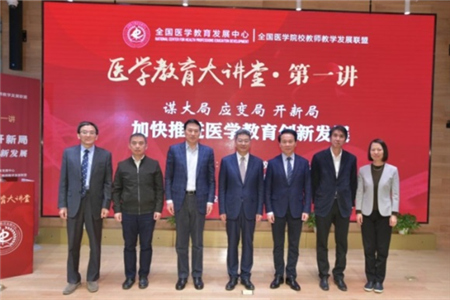 "Medical Education Lecture Hall" is a series of online forums organized by NCHPED and the National Alliance of Medical University Teachers and Teaching Development. In this launching lecture, Director Wu Yan made the keynote speech titled "Planning Overall Situations, Reacting to Changes, Initiating New Phase—Expediting the Medial Education Innovation and Development". He made an in-depth interpretation of "Guidelines for Expediting the Medical Education Innovation and Development by the General Office of the State Council".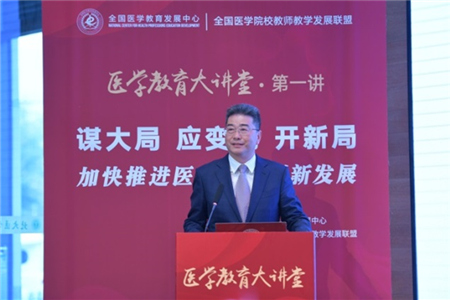 More than 140 thousand teachers and students from nearly 900 universities and colleges attended this webinar. The People's Daily Online, the Xinhuanet, the Yangshipin, the Dot Live Broadcast Chinalink, and the Classin broadcast the webinar simultaneously. The clicks amounted to more than 3000 thousand.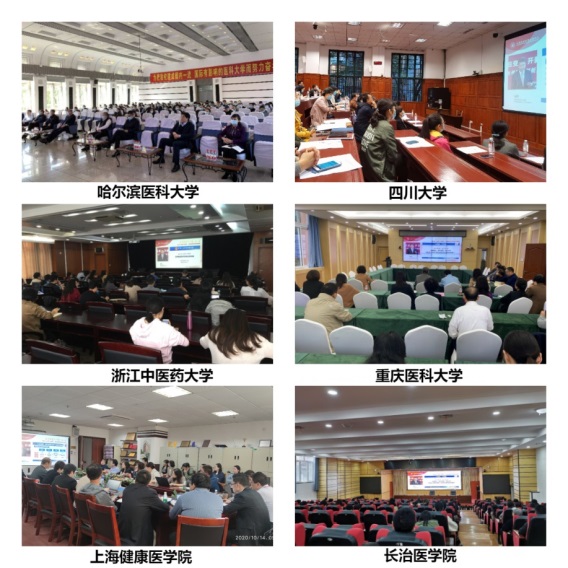 Afterwards, the leaders present at the lecture held the symposium on medical education at the NCHPED. Zhan Qimin, Academician of Chinese Academy of Engineering, Executive Vice President of PKU, President of PKUHSC, and Director of the NCHPED, introduced the rationale for "PKU Medicine", the teaching reform in the new era and the system innovative reform and proposed the prospect of the future development and "PKU Medicine" and its macro planning. Liu Yucun, Executive Deputy Secretary of CPC PKU Committee and Secretary of CPC PKUHSC Committee, made a detailed introduction of the background and the measures of "PKU Medicine" comprehensive reform and emphasized and acknowledged the important role played by the NCHPED and the Medical "Double-First Class" University Construction Alliance in the development of "PKU Medicine".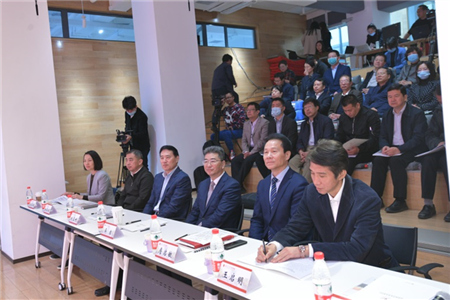 In the end, Director Wu Yan highly praised the significant role played by "PKU Medicine" in the development of China's medical education and the reform of "PKU Medicine". He expressed the full support for the reform of "PKU Medicine" and the expectation that "PKU Medicine" would lead universities and colleges across the nation further to promote the innovative development of national medical education.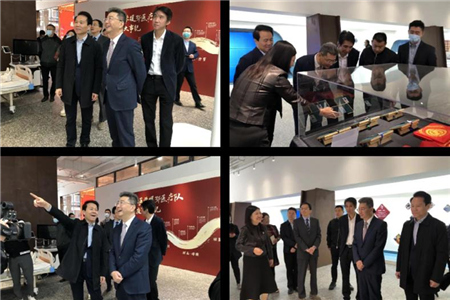 Written by: Lang Lang
  Edited by: Liu Xin
  Source: National Center for Health Professions Education Development
TOP