Home» News&Events» News» PKU Forms Strategic Partnership with National Medical Products Administration
PKU Forms Strategic Partnership with National Medical Products Administration
  A signing ceremony was held at Peking University Health Science Center (PUHSC) on September 24 which marked the beginning of the strategic partnership between Peking University and the National Medical Products Administration (NMPA). Based on their agreement, the two side would contribute to the Healthy China initiative through their joint investment in the Peking University National Institute of Regulatory Affairs for Drugs and Medical Devices, a new research body inaugurated during the ceremony.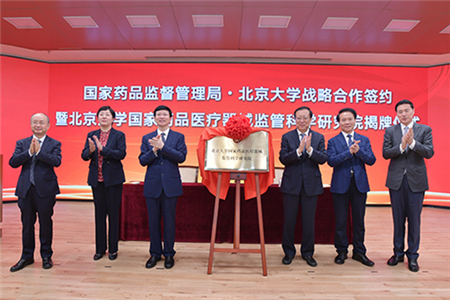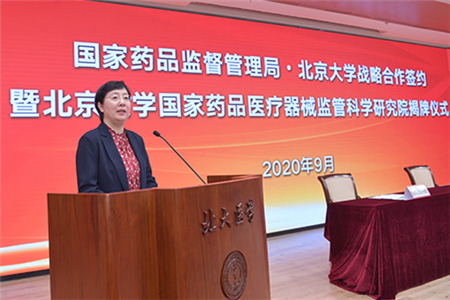 In her remarks at the ceremony, NMPA Commissioner Jiao Hong called the partnership a major effort to "deliver the action plan for sound regulatory practice and update China's regulatory system and capacity".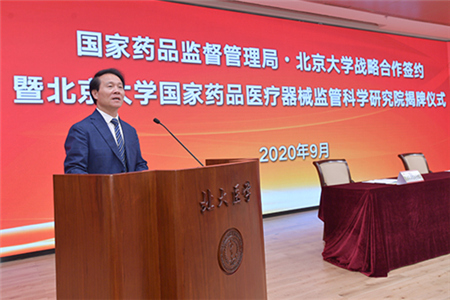 In the vision set out by President Zhan Qimin of the PUHSC, the newly established institute would conduct research into the lifecycle of drugs and medical devices, build platform of continuing medical education to facilitate training and exchange among regulatory personnel, create synergy among care, research and business, connect drug development, care and insurance, and put innovative regulatory technology, standard and process into practice.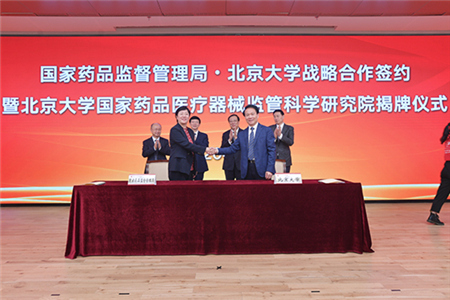 Written by: Fan Xiaofei
  Edited by: Liu Xin
  Source: PUHSC Department of Publicity
TOP