12th International Gastric Cancer Congress Held in Beijing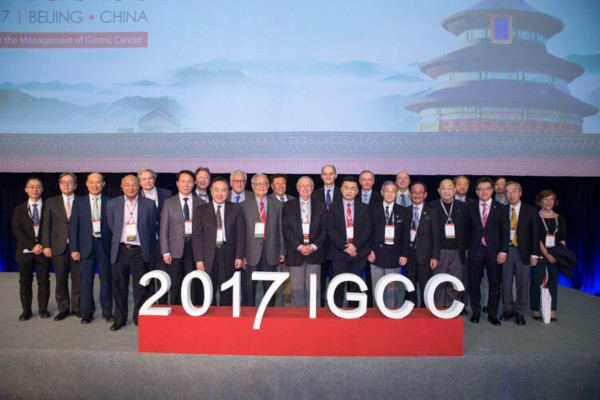 The 12th International Gastric Cancer Congress (IGCC) was convened April 20 in Beijing. It had received 1200 abstracts and hosted an audience of over 3000 from 40 countries. More than 340 speakers did presentations on over 30 topics.
  "Topics of IGCC 2017 include gastric cancer registry and epidemiology, identification of risk factors and intervention, translational research and precision medicine, early diagnosis, outcome measure, surgical options, adjuvant and neoadjuvant therapy, perioperative nursing, and rehabilitation education. With such a meticulously designed all-encompassing program, IGCC 2017 seeks to 'bridge gaps in academia, awareness and clinical practice'," says Prof. Ji Jiafu, who is President of IGCC 2017 and President of Peking University Cancer Hospital & Institute.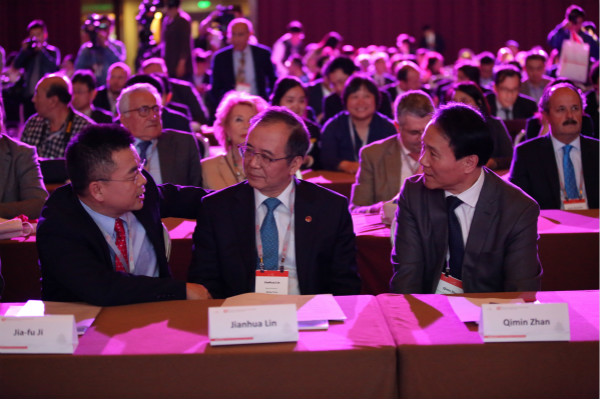 Prof. Zhan Qimin at the 12th International Gastric Cancer Congress
  Notably, positive data were presented during the event on the efficacy of novel drugs developed in China. Presenters of such results called for better recognition of domestic brand-name drugs and encouraged pharmaceuticals to seek market approval overseas.
  IGCC 2017 also heard from researchers applying traditional Chinese medicine to the management of gastric cancer. They followed the methodology of evidence-based medicine in their approach and presented clinical data.
  IGCC 2017 concluded on April 23. The 13th IGCC will be held at Prague in 2019 and the 14th at Huston in 2021.
  Written by: Fan Xiaofei
  Edited by:LiuXin
TOP