Home» News&Events» News» Experts of Peking University Third Hospital Share Experience to Help Brazil Fight COVID-19
Experts of Peking University Third Hospital Share Experience to Help Brazil Fight COVID-19
  On the evening of June 9, renowned experts from Peking University Third Hospital (PKUTH) attended the live program "COVID-19 Frontline" held by China Global Television Network (CGTN), sharing experience concerning COVID-19 prevention and treatment with Brazilian peers. As of 10 a.m. on June 10, the global visitor volume was 562,000, including an overseas volume of 299,000.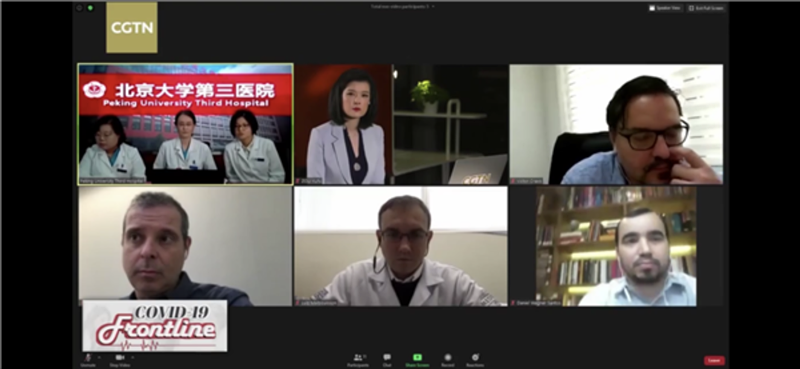 Qiao Jie, executive vice president of Peking University Health Science Center (PKUHSC), leader of the Peking University leading group of the national medical team to aid Hubei's battle against COVID-19, and President of Peking University Third Hospital (PKUHSC), said: "we always insist on making joint efforts globally to fight against the pandemic, and are very willing to share our experience with foreign peers."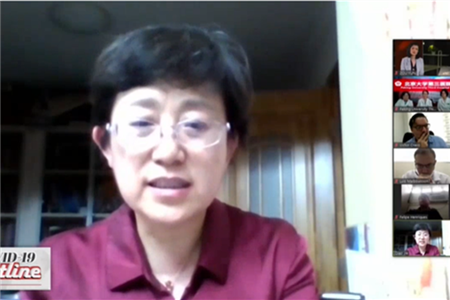 Medical experts from both sides had in-depth exchanges on how to effectively reduce the mortality rate, the use of glucocorticoids and the discharge standards of patients. The experts include Shen Ning, vice president of PKUTH and leader of the national medical team to aid Hubei, Li Shu of the emergency department and Li Chao of the critical care medicine department of the hospital, both of whom are experts in the national medical aid team, and Victor Cravo, director of the medical management department of ICU of Brazil American Medical Group, and Felipe Henriques Silva, an intensive care physician of Brazil Hospital Samaritano, LuizMalbouisson, Professor of Anesthesiology and expert in critical medicine at the School of Medicine of the University of São Paulo, and Daniel Wagner Santos, medical consultant of infectious diseases at St. Louis Hospital in São Paulo, and so on. Experts from PKUTH gave detailed answers based on the first-line experience, specific indicators and data. Brazilian doctors attending the meeting said that the experience and suggestions offered by the experts from PKUTH were very helpful to them and they were very grateful for that.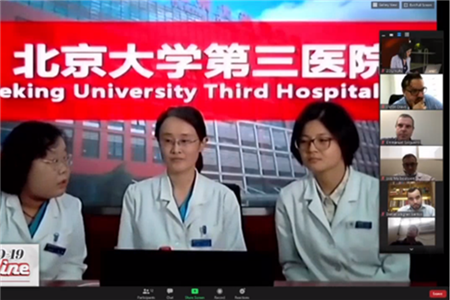 Since the later stage of the medical aid to Hubei Province, experts from PKUTH have shared experience with more than 10 countries and regions, including Italy, Germany, Israel and ASEAN, hoping to contribute to the prevention and control of the COVID-19 pandemic so as to benefit more patients.
  Written by: Wu Zhaoxia
  Edited by:Liu Xin
TOP