Home» News&Events» News» Health Science Center Holds Second Symposium on Curriculum Development for Organ Systems
Health Science Center Holds Second Symposium on Curriculum Development for Organ Systems
  On June 7, Peking University Health Science Center successfully held the second symposium on curriculum development for organ systems as part of the teaching reform of clinical medicine. Leaders from PKU Medicine and representatives from all the affiliated hospitals attended the meeting, totaling more than 70 people.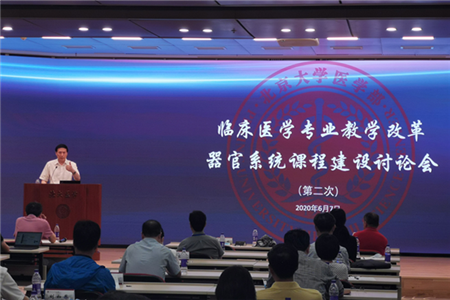 Liu Yucun, Deputy Secretary of the Communist Party of China PKU Committee and Secretary of the Communist Party of China PKUHSC Committee, made the first speech. He pointed out that the teaching reform carried on in HSC was substantial, which required each participant's passion and devotion.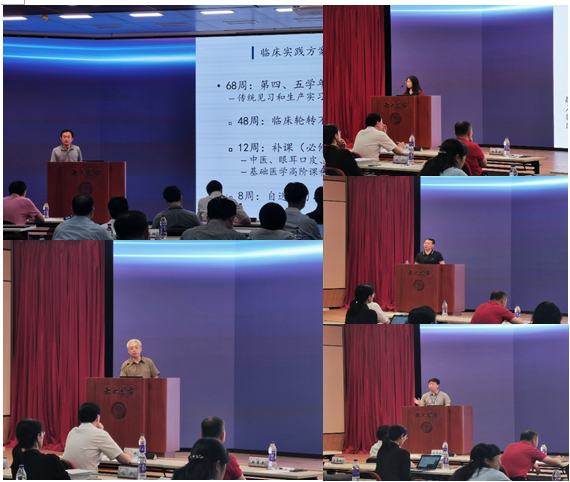 Five project reports
  The meeting proceeded with five project reports. Wang Jingchao, director of office of teaching management of HSC Department of Education, introduced the whole framework and teaching procedures of the course. Wang Yun, deputy dean of School of Basic Medical Sciences (SBMC), introduced in detail the course plan and design principle of "medicine basic comprehensive course". Professor Zhang Weiguang from SBMC explained the content, teaching resources, and building history of local anatomy. Li Haihan, vice president of PKU First Hospital, made proposals on the teaching principle and content of the survey of diagnostics. Wang Jianliu, vice president of PKU People's Hospital, introduced the key points in the course design for organ system starting from the history and teaching practice from home and abroad of the course, and proposed that teaching reform embrace a new start after many difficulties.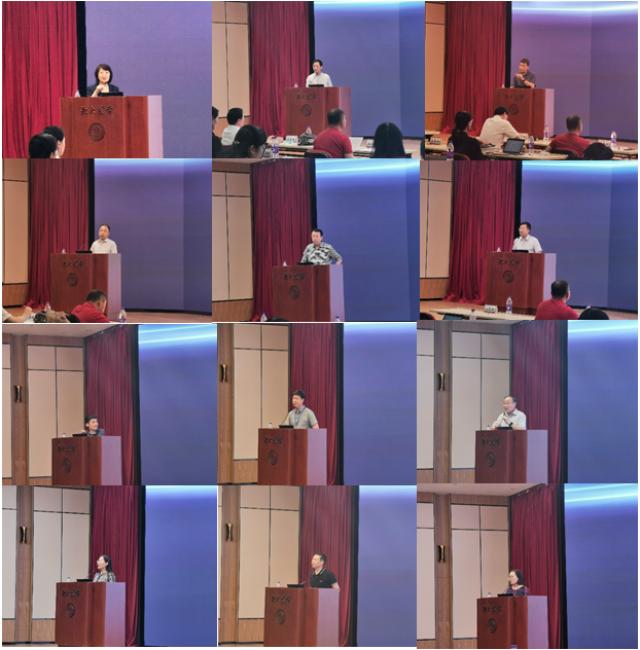 Reports by representatives of 12 organ systems
  Then the representatives of 12 organ systems made reports on the teaching content, teaching hours, faculty team and work plan for the next step.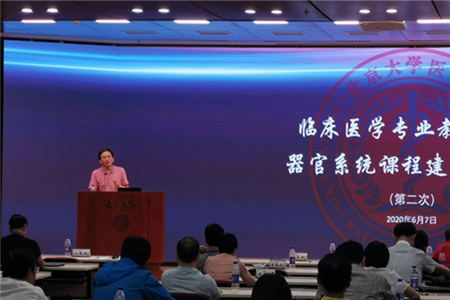 In the end, Wang Weimin, vice president of HSC, concluded that this was the first time for basic teaching and clinical teaching to be integrated. On the basis of present teaching plan, we should take into consideration how to best present the student-centered educational and teaching idea, so as to give students more time to study autonomously. He emphasized that the core of this round of teaching reform should change from the knowledge presentation method to the knowledge building method, where teachers should play the leading role in helping students to build their knowledge system.
  Written by: Lang Lang
  Edited by: Liu Xin
  Source: PKU Department of Education
TOP