PUTH Shares COVID-19 Nursing Strategy with Indonesia
  Peking University Third Hospital (PUTH) held a webinar in May 12 to share with health workers in Indonesia its nursing strategy for patients with COVID-19. The webinar was cohosted by Beijing Chao-Yang Hospital.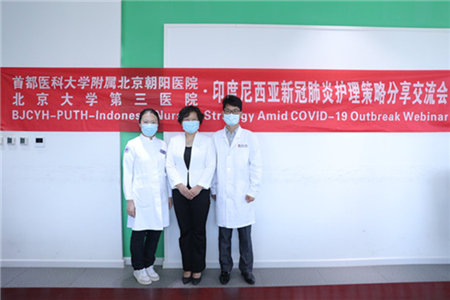 During the webinar, Director Li Baohua of the nursing department, as well as nurses from departments of critical care and cardiovascular medicine, spoke to an audience of over 170 Indonesian colleagues about coronavirus-related nursing experience from their mission in Hubei. Indonesian Ambassador to China, H.E. Djauhari Oratmangun, was present at the webinar.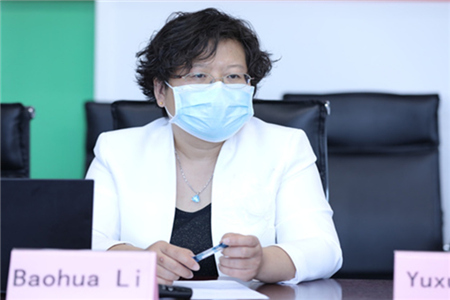 The two-hour event showcased the strength and determination of the PUTH nursing team in their response to the pandemic, a testimony to their culture of "competence, warmth, respect and growth".
  Written by: Fan Xiaofei
  Edited by: Liu Xin
  Source: Peking University Third Hospital
TOP