Home» News&Events» News» Medical Education & Publishing Development Forum Successfully Held by PKU Medical Press
Medical Education & Publishing Development Forum Successfully Held by PKU Medical Press

  On December 26, Medical Education & Publishing Development Forum was successfully held by PKU Medical Press at Peking University Health Science Center (PKUHSC). This forum is the last in a series of activities to celebrate the 30th anniversary of PKU Medical Press. With the theme of "Medical Education and Publishing Development", this forum aims to review the development of the press over the past 30 years, explore the current hot issues and focuses in the development of medical education and publishing, and point out the direction for the future development of the press.
  At the forum, Zhan Qimin, executive vice president of PKU and president of PKUHSC, and academician of Chinese Academy of Engineering, and Liu Yucun, deputy secretary of PKU Party committee and Secretary of PKUHSC Party committee, presented the "Outstanding Contribution Award" to five founders of the press: Feng chuanhan, Cheng Boji, Liang Kang, Lu yindao and Zeng Zhengyuan, thanking them for their outstanding contributions to the development of the press.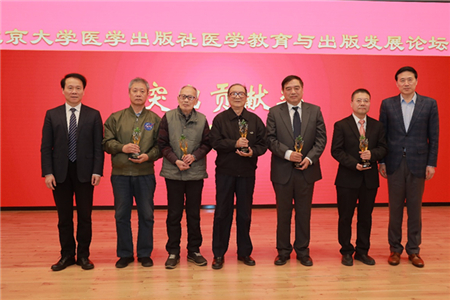 Later, President Zhan Qimin, Secretary Liu Yucun, Vice President Duan Liping, Wang Weimin and Xiao Yuan, Director Zong Junfeng of Tsinghua University Press, Director Wang Mingzhou of Peking University Press, Vice President Liu Changming of Beijing Founder Electronics Co., LTD., Director Wang Fengting and Editor-in-chief Bai Ling of PKU Medical Press initiated the launch of "PKU Medical Publishing Service Platform -- Beiyiyun Academy".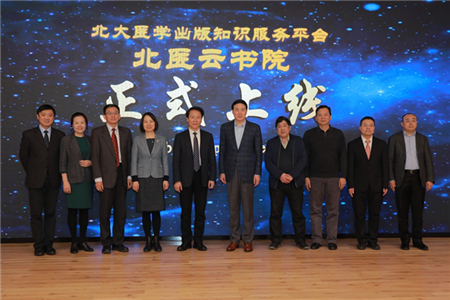 During the keynote speech session, academician Zhan Qimin gave a speech entitled "Scientific and Technological Innovation and Medical Humanities in the Context of Healthy China".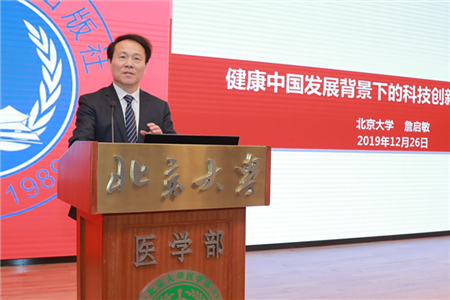 Wang Chen, vice president of Chinese Academy of Engineering, President of Peking Union Medical College of Chinese Academy of Medical Sciences and academician of Chinese Academy of Engineering, delivered a speech entitled "Brilliant Future, Strict Process - Innovating Medical Education in China".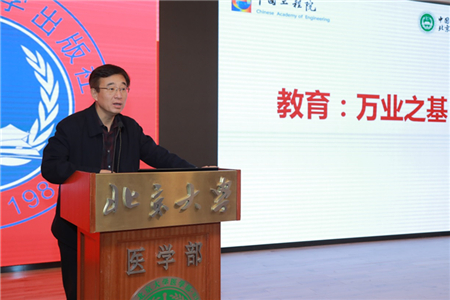 Wu Shulin, executive vice president of the Publishers Association of China and former deputy director of State Administration of Press, Publication, Radio, Film and Television of China, made a speech entitled "Scientific and Technological Progress is the Driving Force for the Development of Publishing".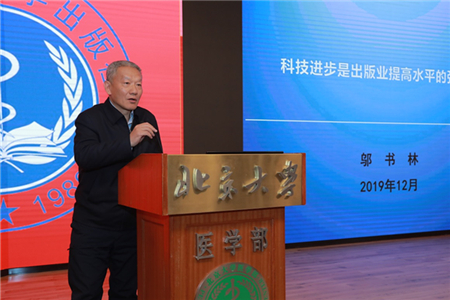 Finally, Chen Guoqiang, vice president of Shanghai Jiaotong University, Dean of Medical College and academician of Chinese Academy of Sciences, gave a speech entitled "the Future of Medicine".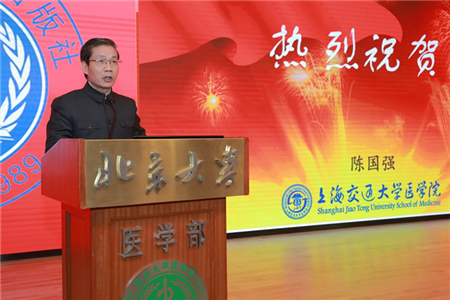 Relying on PKU Medicine, PKU Medical Press, after just 30 years of development, has grown into a first-class medical publishing house in China, ranked among the top 100 book publishers in China and become a shining business card of PKU Medicine. In the future, PKU Medical Press will continue to forge ahead firmly, uphold the original intention of serving the university's "medicine, teaching and research" and serving the people's health education, hold fast to the position of medical education publishing, and strive to help construct our country into a publishing power.
  Written by: Wu Zhaoxia
  Edited by: Liu Xin
  Source: PKU Medical Press
TOP