Home» News&Events» News» PKUHSC Signs the Memorandum of Understanding with Semmelweis University, Hungary
PKUHSC Signs the Memorandum of Understanding with Semmelweis University, Hungary
  On June 28, a group of 3 people from Semmelweis University, Hungary, including Vice-President Attila Szabó and Director of the Office of International Cooperation, Marcel Pop, visited Peking University Health Science Center (PKUHSC). Wang Weimin, Vice-president of PKUHSC, met with the guests at the Office of International Cooperation and signed a memorandum of understanding with Vice-president Szabó .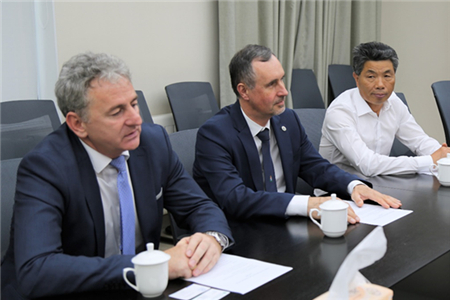 During the talk, Vice-president Wang Weimin said that the cooperation between the two sides would help promote the global medical development. The signing of the memorandum of understanding will be an opportunity for the two sides to develop practical and in-depth cooperation. Vice-President Szabó holds that the two sides share many similarities in organizational structure, medical education and key scientific research directions. He hopes that the two sides will carry out substantive cooperation, make use of complementary advantages and achieve mutual development.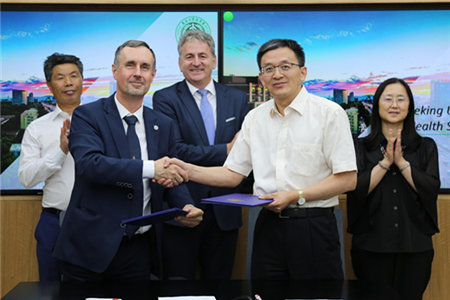 It is understood that, Semmelweis University, Hungary, was founded in 1769 and has a long history of 250 years. It is in the leading position in Hungary's higher education and in the medical and health fields of central Europe. As an important member of the China-CEEC Hospital Cooperation Alliance, Semmelweis University is one of Hungary's largest providers of health care.
  Written by: Wu Zhaoxia
  Edited by:Liu Xin
TOP