Home» News&Events» News» China's Health System Reforms: Review of 10 Years' Progress Launch of the BMJ China Collection
China's Health System Reforms: Review of 10 Years' Progress Launch of the BMJ China Collection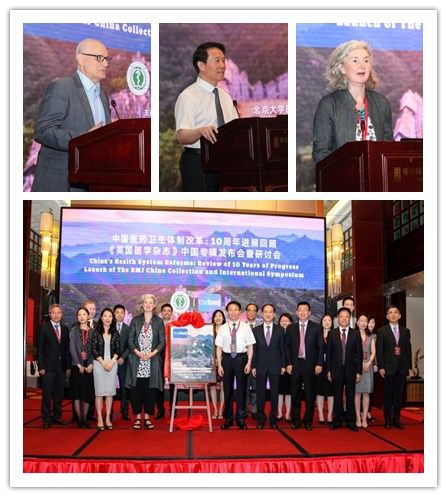 Sponsored by Peking University Health Science Center and the British Medical Journal, and organized by PKU China Center for Health Development Studies (PKUCCHDS), China's Health System Reforms: Review of 10 Years' Progress Launch of the BMJ China Collection and International Symposium was held in Beijing on June 22. Academician Zhan Qimin, PKU Executive Vice President and President of PKU Health Science Center, Ms. Fiona Godlee, Editor-in-Chief of the BMJ, and Dr. Gauden Galea, WHO Representative in China, attended the conference and made speeches.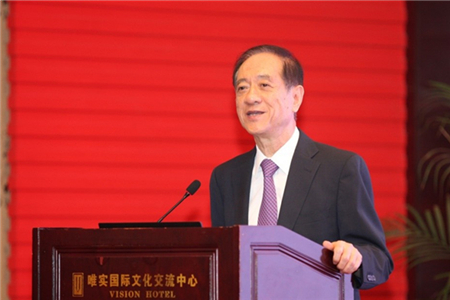 Academician Han Qide, Vice Chairperson of the Standing Committees of the 10th and 11th National People's Congress of China, Vice Chairman of the 12th National Committee of the Chinese People's Political Consultative Conference, and Honorary President of China Association for Science and Technology, attended the conference and made a keynote speech titled "Achievements from the 10 Years' Health System Reforms and Keys to the Next Stage Reform and Development." He pointed out that future reforms should focus on the health institutions at grass-roots level and the building of gatekeeping system of general practitioners at grass-roots level. Future reforms should also follow three principles: progressing step by step, transferring the priority of medical care service to the prevention and treatment of chronic diseases, and building an assessment system based on health outcomes.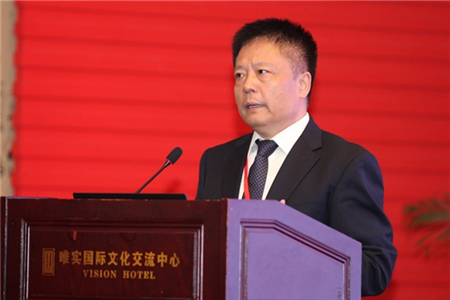 Professor Meng Qingyue, Executive Director of PKUCCHDS and Director of PKU School of Public Health, introduced the seven articles in the BMJ China Collection. The articles provide objective evaluations of the ten years' reforms and suggestions to further reforms from the aspects of funding system, public health system, medical care service system at grass-roots level, reforms of public hospitals, basic medicine system, and local health system reform experiences.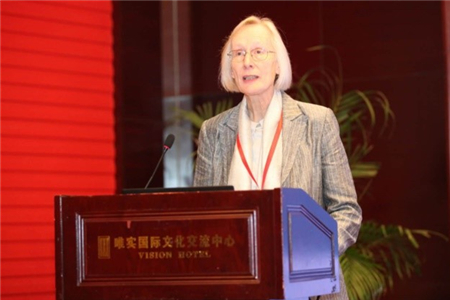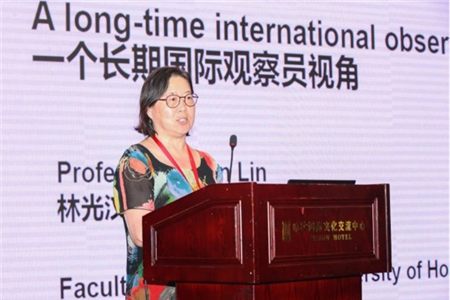 Professor Anne Mills from London School of Hygiene and Tropical Medicine, and Professor Vivian Lin from Faculty of Medicine, the University of Hong Kong, delivered speeches respectively.
  Specialists from the National Health Commission of China (NHC), WHO, and institutes from home and abroad, held discussions about worldwide health coverage and China experience of health system reforms. Vice Director Dai Tao of the Center for Medical Technological Development organized a discussion between five practitioners of local health system reforms from provincial health commissions, where they made exchanges of reform experiences and directions for future reforms. The conference also held seminars on topics of hygiene funding system and primary health care.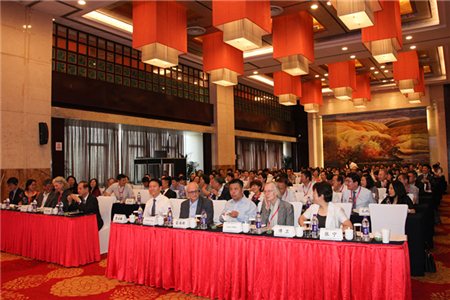 Written by: Lang Lang
  Edited by: Liu Xin
  Source: PKUCCHDS
TOP