Home» News&Events» News» PKU School of Pharmaceutical Sciences Hosts Academic Exchange with HKU
PKU School of Pharmaceutical Sciences Hosts Academic Exchange with HKU
  The Peking University School of Pharmaceutical Sciences (SPS) hosted visitors from the Department of Pharmacology and Pharmacy at the University of Hong Kong (HKU) between June 9 and 14 in an academic exchange sponsored by a Ministry of Education program that promotes bonding between students in Mainland China and their peers in Hong Kong and Macau.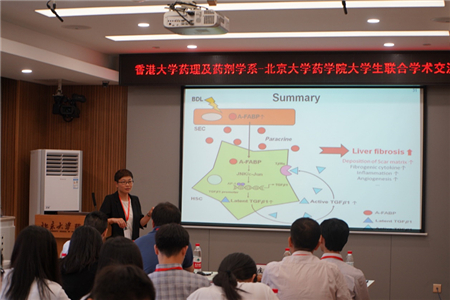 HKU faculty member presents her research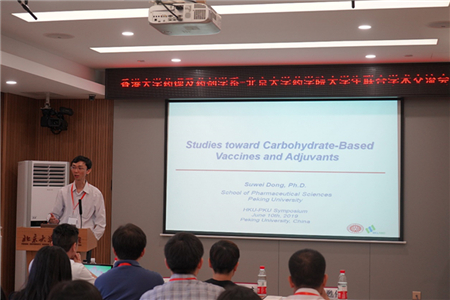 PKU faculty member presents his research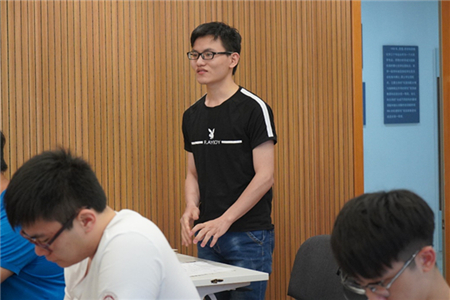 Comments from the audience during the Q&A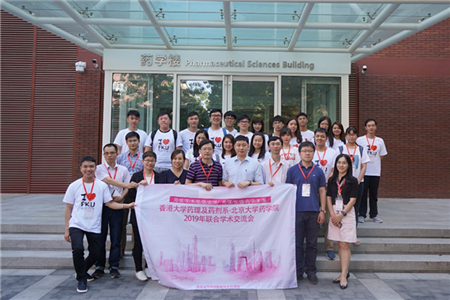 Group photo
  As part of the scheduled activities, HKU delegates paid visit to the State Key Laboratory of Natural and Biomimetic Drugs (SKLNBD), SPS laboratories, the PKU main campus, and the pharmacies of the Dongzhimen Hospital of Traditional Chinese Medicine and the Peking University Third Hospital.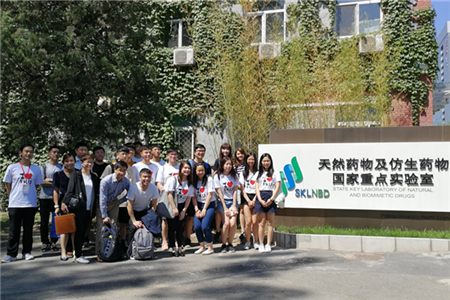 HKU visitors at the SKLNBD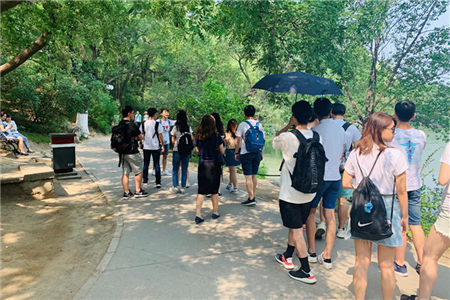 HKU visitors at Weiming Lake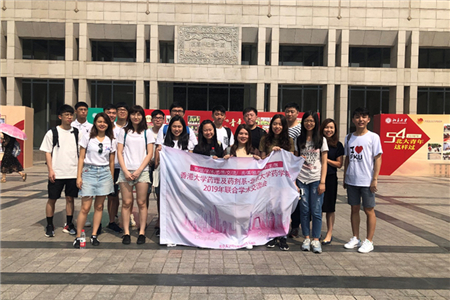 HKU visitors at Peking University Hall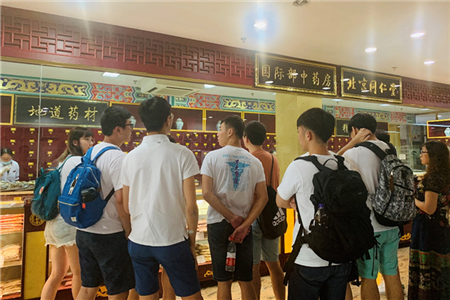 HKU visitors at pharmacy of Dongzhimen Hospital of Traditional Chinese Medicine
  During their stay in Beijing, the HKU delegates also visited National Museum of China, the Palace Museum, and the Great Wall.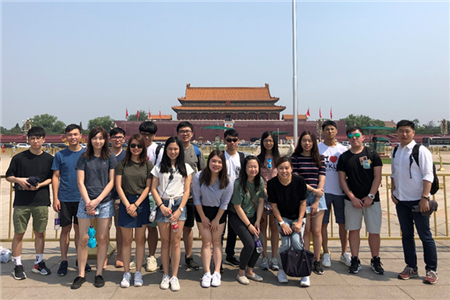 HKU visitors at the Tiananmen Square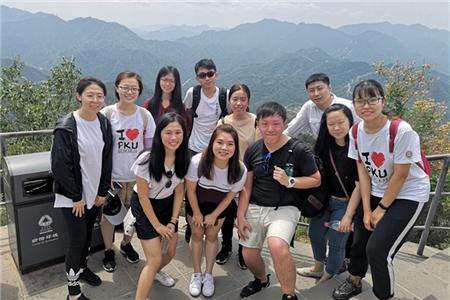 HKU visitors at the Great Wall
  Written by: Fan Xiaofei
  Edited by: Liu Xin
TOP