The 23rd ISHR World Congress Successfully Held in Beijing
  From June 3 to 6, 2019, the 23rd World Congress of International Society For Heart Research (ISHR), hosted by ISHR and co-sponsored by ISHR China and Chinese Association of Pathophysiology (CAP), was successfully held and concluded at China National Convention Center in Beijing. The conference was chaired by Professor Zhu Yi of Tianjin Medical University and co-chaired by Xu Ming, researcher from Key Laboratory of Molecular Cardiovascular Sciences, Ministry of Education, at Peking University Health Science Center(PKUHSC).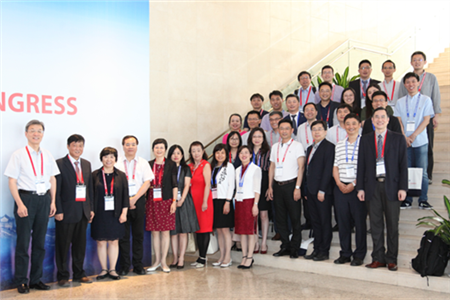 Founded in 1968 by experts in basic cardiovascular research, ISHR is an international non-profit academic group. At present, it has 7 branches including China Branch and more than 3000 full members. ISHR World Congress is held every three years in turn in countries around the world. The World Congress is held for the first time in China. A total of 1053 people (nearly 400 overseas experts) from 32 countries, including China, the United States, Japan, Germany, Australia, India, Brazil, France, Italy, New Zealand and the Netherlands, attended the conference. In particular, 180 renowned experts and scholars in cardiovascular field at home and abroad were invited to give special reports. During the meeting, there were 7 congress reports, 36 symposiums, RJ Bing Yang Scholarship Winners' Report, and 2 satellite meetings, which covered the research results of eight fields, including cardiac protection and injury, cardiac dysfunction, ion channels and arrhythmia, signal transduction, cardiac metabolism, vascular injury and repair.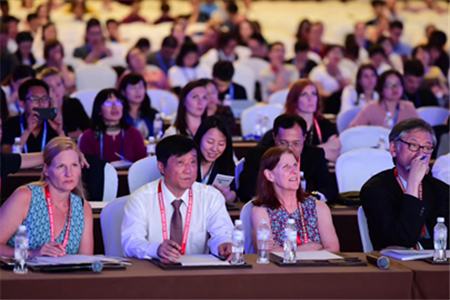 A prominent feature of this ISHR World Congress is its concern for the development of young scholars. Apart from the distinctive RJ Bing Yang Scholarship Winners' Report Conference and ECI Young Scholars' Report Conference, the congress also included a round-table luncheon for senior experts and young scholars, and a workshop of young scholars for the journal --- JMCC (Journal of Materials Chemistry C).
  Experts from PKUHSC Key Laboratory of Molecular Cardiovascular Sciences of Ministry of Education made wonderful thematic presentations at the congress, which fully demonstrated the charm of Chinese scholars.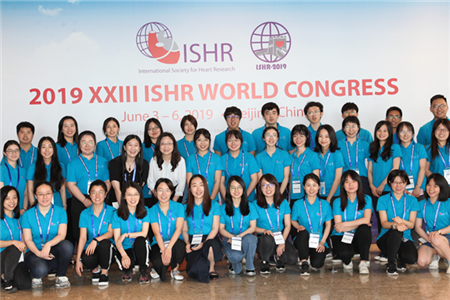 The congress has revealed the academic level of Chinese researchers, promoted the exchanges and friendship between Chinese and overseas researchers and scholars, and further established and enhanced the status of Peking University in the field of cardiovascular research both at home and abroad.
  Written by: Wu Zhaoxia
  Edited by:Liu Xin
  Source:Key Laboratory of Molecular Cardiovascular Sciences, Ministry of Education
TOP