Home» News&Events» News» "Artemisnin and Global Control and Elimination of Malaria: History and Future" Forum Held
"Artemisnin and Global Control and Elimination of Malaria: History and Future" Forum Held
  The discovery of Artemisnin has saved lives of millions of malaria patients worldwide. In order to promote the role of Artemisnin in global control and elimination of malaria, to further the merging of China's industry of artemisnin with the development of global public health, and to enhance the exchanges and cooperation between specialists, scholars, and excellent teams from home and abroad, Peking University School of Public Health on June 14 held the forum "Artemisnin and Global Control and Elimination of Malaria: History and Future" in Beijing. Xinhua News Agency did a special coverage of the forum.
  Present at the forum were officials, specialists and scholars from World Health Organization, the Global Fund to Fight AIDS, Tuberculosis and Malaria, Bill and Melinda Gates Foundation, Medicines for Malaria Venture, Chinese government, Chinese Center for Disease Control and Prevention, University of London, University of Tübingen, Peking University, China Academy of Chinese Medical Sciences (CACMS), and Institute of Tropical Medicine of Guangzhou University of Chinese Medicine.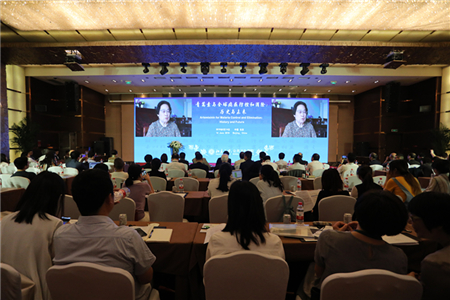 Nobel Prize winner Professor Tu Youyou, a tenure researcher at CACMS, sent her congratulation video for the forum. In the video, Professor Tu emphasized that eliminating malaria was a key content in the building of a community with a shared future for mankind. She also proposed that, in order to rise to the challenge of resistance to artemisnin, the present model should be adjusted for an enhanced efficacy of the combination therapy of artemisnin.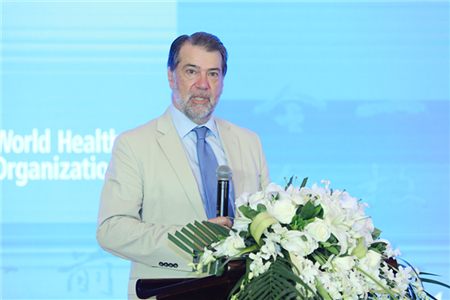 Doctor Pedro Alonso, Director of Department of Malaria of WHO, then started with the keynote speech. He pointed out that, in order to achieve the goal of reducing ninety percent of global burden of malaria, an coordinated effort was required of each country and organization to further innovate the tools and methods for the prevention and treatment of malaria. At the same time, Doctor Alonso acknowledged the effort by China's academia, public and private organizations, and government in the field of artemisnin and the control and elimination of malaria.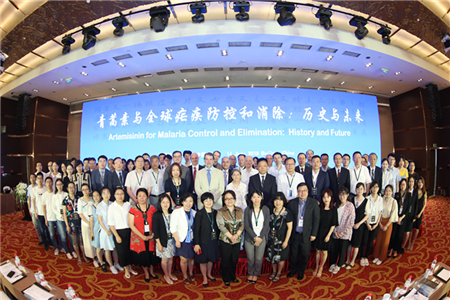 Afterwards, the attendee specialists held discussions about how China should take part in the global campaign of eliminating malaria. Doctor Alonso emphasized and encouraged China's role in the research of malaria, talents training and technology so as to better prepare for the gave situation of global malaria.
  Written by: Lang Lang
  Edited by: Liu Xin
  Source: School of Public Health
TOP