Signing Ceremony of FrieslandCampina Donation Project by PKUHSC
  On the afternoon of May 28, the signing ceremony of FrieslandCampina Donation Project was held at the Sci-tech Innovation Center of Peking University Health Science Center (PKUHSC). Holland Royal FrieslandCampina donated 5 million RMB to PKUHSC to support the development of teaching, research, personnel training and academic exchanges in such fields as nutrition, obstetrics and gynecology, and pediatrics.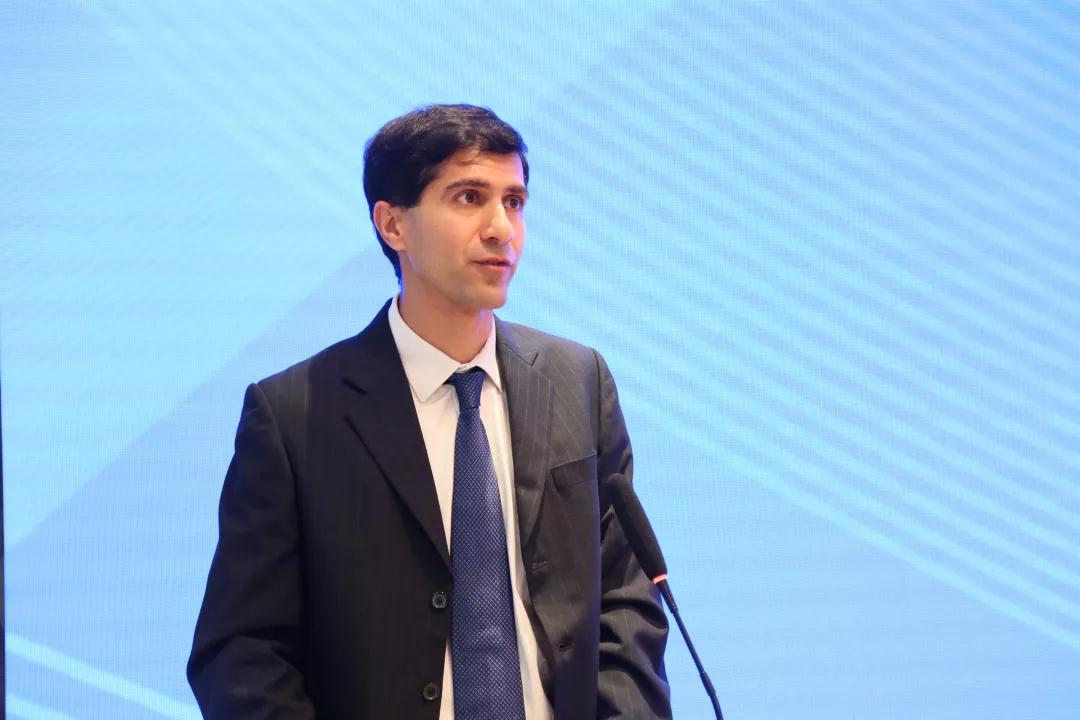 Mr. Gao Ruihong, Chairman of Royal FrieslandCampina in China, delivered a speech on behalf of the Company. He said that, being the cradle of cultivating high-quality and creative talents in China and being the forefront of scientific research and an important base of knowledge innovation, PKUHSC enjoys a high reputation in the world. And the collaboration with PKUHSC has provided intellectual support for the development of localized products that meet the needs of China, helped to improve the level of public nutrition and health in China, and opened an innovative way for both sides to work together to promote the development of Chinese nutrition science.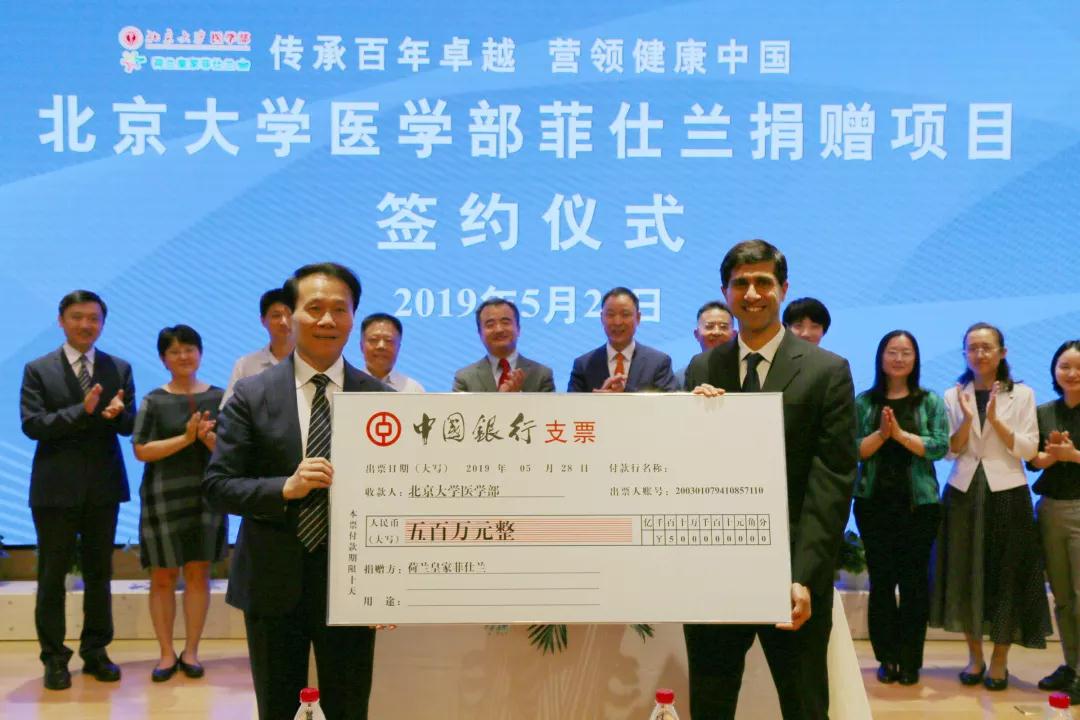 In the witness of all the participants and representatives of teachers and students, Academician Zhan Qimin, PKU Executive Vice President and PKUHSC President, and Mr. Gao Ruihong signed the donation agreement between PKUHSC and Royal FrieslandCampina. Academician Zhan issued a donation certificate to Royal FrieslandCampina.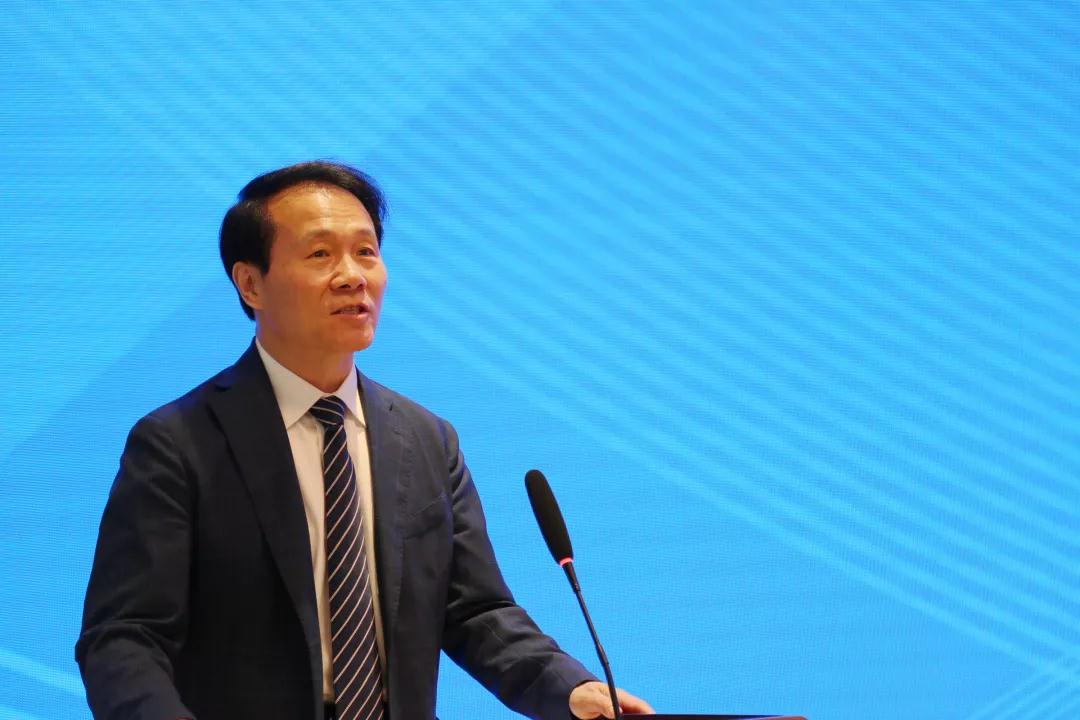 On behalf of PKUHSC, Academician Zhan Qimin expressed his heartfelt thanks to Royal FrieslandCampina and many people and alumni at home and abroad for their concern and support. Thanks to their support, more grant programs have been set up, more hardware facilities have been improved, and more teachers and students have a better teaching and research environment. Zhan believes that, with more and more attention and support from social resources, the future of PKUHSC will surely be better.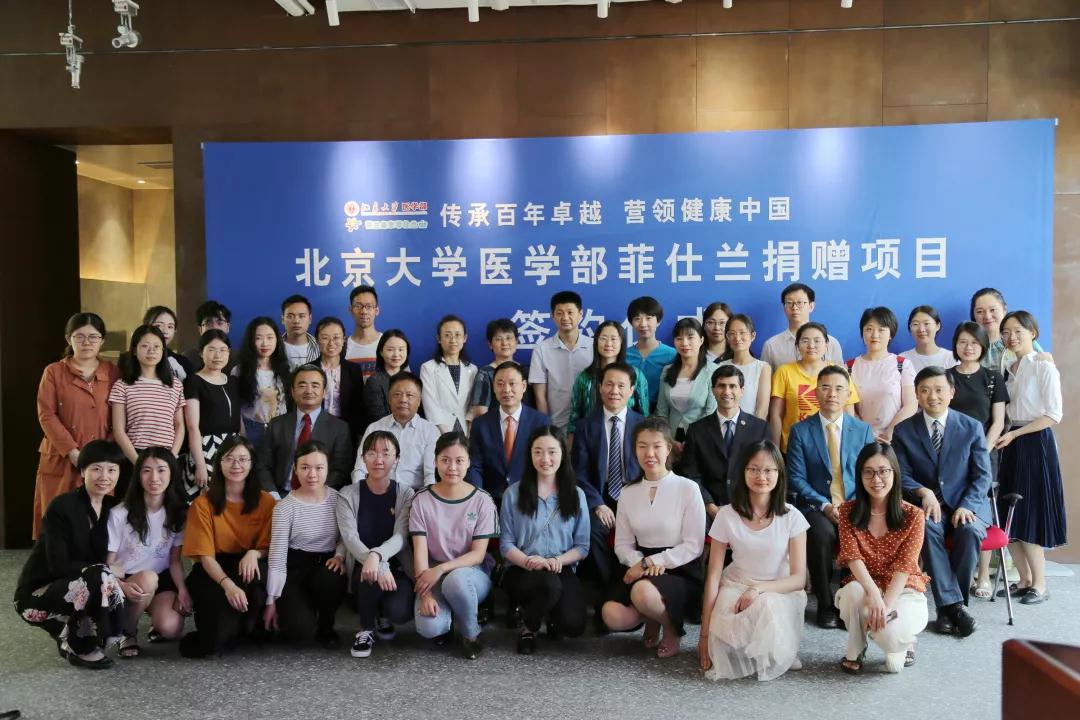 Written by: Wu Zhaoxia
  Edited by:Liu Xin
  Source: PKUHSC Alumni Association
TOP