Home» News&Events» News» WHO Officials Visits China Experts from PKU Sixth Hospital Invited to Join the Exchanges
WHO Officials Visits China Experts from PKU Sixth Hospital Invited to Join the Exchanges
  Ms. Dévora Kestel, Director of Department of Mental Health of World Health Organization (WHO), came to visit China from May 7 to 8, together with Dr. Vladimir Poznyak, coordinator of WHO Department of Mental Health, Mr. Martin Vandendyck, technical chief of Western Pacific Region Office of Mental Health, Dr. Gauden Galea, WHO Representative in China, and Dr. Fabio Scano, coordinator of WHO Representative Office in China. The delegation came to observe China's building of mental health system and the development of relevant service. This was the first visit from various levels of WHO officials of mental health.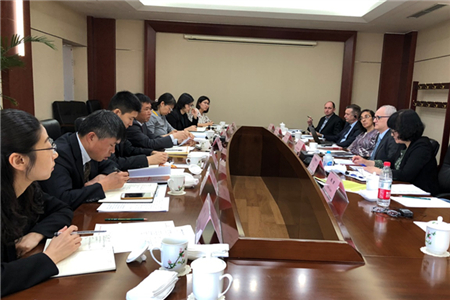 WHO delegation's work meeting with the National Health Commission
  The WHO delegation called a seminar at the center for mental health cooperation. PKUSH holds the WHO Beijing Center for Mental Health Research and Training and Cooperation. As the Center representatives, Director Ma Ning of Department of Public Affairs and Director Wang Huali of Office of Clinical Research attended the seminar. WHO officials acknowledged PKUSH's contribution to the building of national mental health service system and the community prevention and treatment of senile dementia. The attendees of the seminar held discussion about the difficulties faced by the Center and future work plans.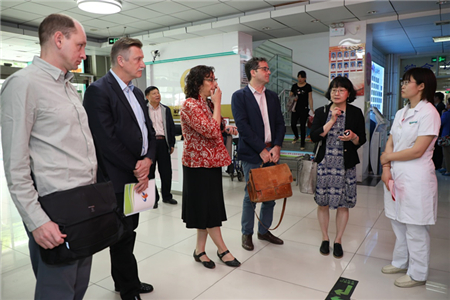 WHO delegation's visits the health service center at Dongfeng Community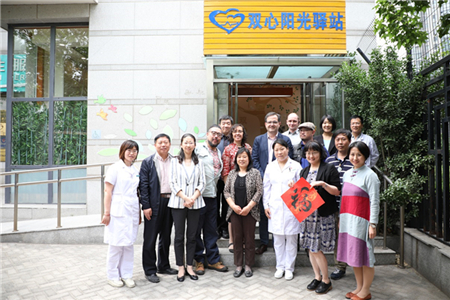 WHO delegation visits the Shuangxin Yangguang Station in the Dongfeng Community
  After the meeting, the WHO delegation did an on-the-spot survey in the Dongfeng Community, Chaoyang District, gaining an all-rounded understanding of the situation of mental health work, including the management of patients with severe psychological disorders, curing and relieving and community rehabilitation, diagnosis and treatment of regular psychological disorders, allocation of mental health personnel and funds support and so on.
  Written by: Lang Lang
  Edited by: Liu Xin
  Source: PKUSH
TOP