Home» News&Events» News» China-UK Collaboration "Research on China Strategy to Suppress Bacterial Drug Resistance" Launched
China-UK Collaboration "Research on China Strategy to Suppress Bacterial Drug Resistance" Launched
  Bacterial drug resistance has remained one of the most pressing public health problems for human beings in the 21st Century. The "Research on China Strategy to Suppress Bacterial Drug Resistance" is one of the four China-UK collaborative projects in the field of antimicrobial resistance co-sponsored by the National Nature Science Foundation of China (NSFC) and UK Research and Innovation (UKRI). The project is led by Professor Zheng Bo from Peking University First Hospital, Professor Shi Wenlu from PKU School of Pharmaceutical Sciences, and Professor Helen Lamber from University of Bristol, and participating institutes include Fudan University, Anhui Medical University, University of Southampton, University of Leicester, University of Bath, Public Health England and North Bristol NHS Trust. The research aims to support China to improve the strategy to suppress bacterial drug resistance through research and hence key evidence.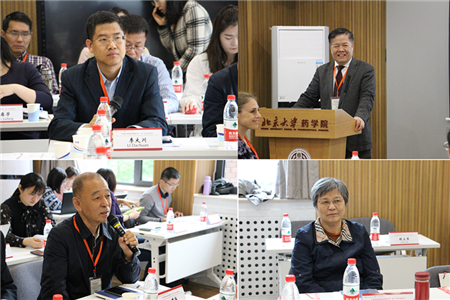 Guest speakers

  Chinese and British PIs: Professor Zheng Bo and Professor Helen Lambert

  PIs of sub-projects: Professor Shi Luwen, Professor Fu Chaowei,Professor Wang Debin (from left to right)
  Chinese and British PIs promised to make full use of the research resources in both countries, to strictly follow the project proposal, and to carry out the research plan, so as to provide strong scientific evidence for the fight against superbugs. During the following two days, participants held in-depth discussions on proposals of sub-projects and cooperative issues.
  According to the project proposal, the research team will hold periodic exchanges and training, and two meetings at Bristol (in 2021) and Shanghai (2022), to ensure a successful process of the project.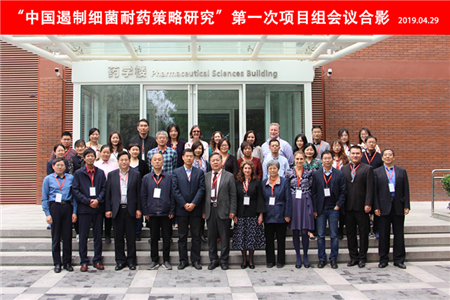 Written by: Lang Lang
  Edited by: Liu Xin
TOP