Home» News&Events» News» PKUHSC Delegation Visits Mahidol University and Chulalongkorn University in Thailand
PKUHSC Delegation Visits Mahidol University and Chulalongkorn University in Thailand
  From April 22 to 24, Zhang Ning, Vice President of Peking University Health Science Center (PKUHSC), led a delegation to Thailand. During the trip, the delegation paid a visit to Mahidol University (MU) and had a joint symposium there, and also visited MU's Siriraj Hospital/Medical College and Ramathibodi Hospital/Medical College, and then the delegation visited the Medical College of Chulalongkorn University and its affiliated hospitals.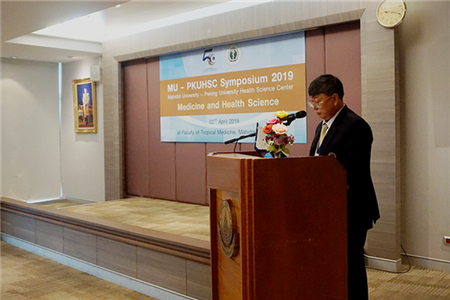 Banchong Mahaisavariya, President of MU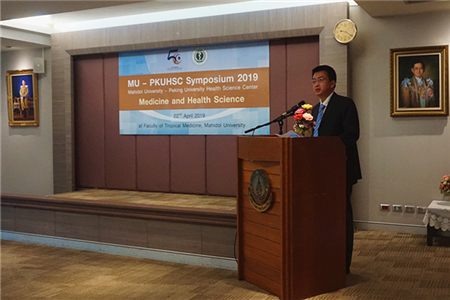 Zhang Ning, Vice President of PKUHSC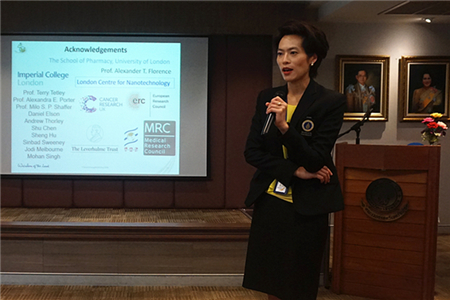 Nopraenue Sajjarax Dhirathiti, Vice President of MU
  During the visit, PKUHSC and the two Thai universities discussed issues related to further deepening the cooperation between the two sides. At the same time, they reached consensus on the establishment of the China-ASEAN Medical Health Education Alliance by PKUHSC in cooperation with the two important medical schools in Thailand and other ASEAN medical schools.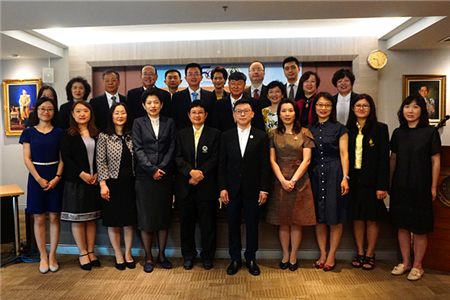 Group Photo of the PKUHSC- MU Joint Symposium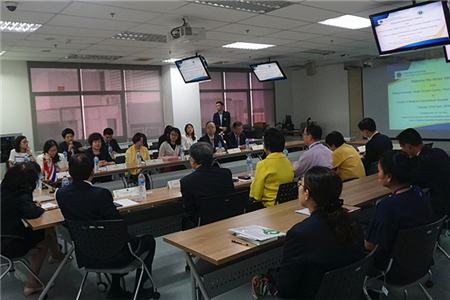 PKUHSC Delegation at MU Ramathibodi Hospital/Medical College
  Round Table Meeting between PKUHSC and Chulalongkorn University Medical College
    During the visit, on behalf of PKUHSC, Vice President Zhang Ning also visited Ms. Khunying Wanna Sirivadhanabhakdi (Mrs. Charoen Sirivadhanabhakdi), a donator of PKUHSC and Vice Chairman of Thailand TCC Group,.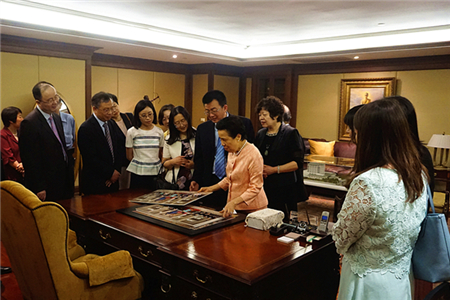 Visiting Ms. Khunying Wanna Sirivadhanabhakdi
  Written by: Wu Zhaoxia
  Edited by:Liu Xin
TOP