Home» News&Events» News» PKU Shougang Hospital Guarantees the Medical Care for 2019 Ice Hockey Women's World Championship
PKU Shougang Hospital Guarantees the Medical Care for 2019 Ice Hockey Women's World Championship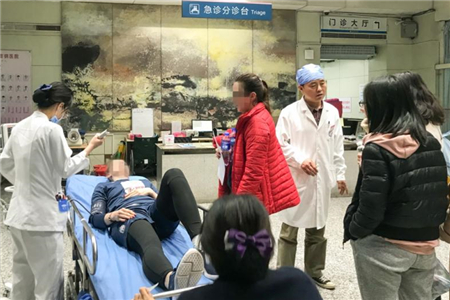 2019 Ice Hockey Women's World Championship Division 1 Group B has recently been held in the ice hockey stadium at the Shougang Sports Center. As the appointed hospital, Peking University Shougang Hospital (PKUSH) has successfully finished the medical care work for the athletes.
  PKUSH staff dedicated themselves to the medical care for the match, and provided emergent treatment for athletes from our country, Latvia, and South Korea, which offered a forceful guarantee for the match. The high quality medical care reflected the morale of PKUSH people. It was praised and appreciated by the championship organizing committee, Beijing Municipal Health Commission, and the athletes.
  The medical care guarantee work was a test for the comprehensive capability of PKUSH. It also helped accumulate valuable experience for PKUSH to prepare for the medical care guarantee work for the 2022 Olympic Winter Games.
  Written by: Lang Lang
  Edited by: Liu Xin
  Source: PKUSH
TOP