Home» News&Events» News» PKU First Hospital Urology Department Holds the 2nd China-Europe Nursing Forum
PKU First Hospital Urology Department Holds the 2nd China-Europe Nursing Forum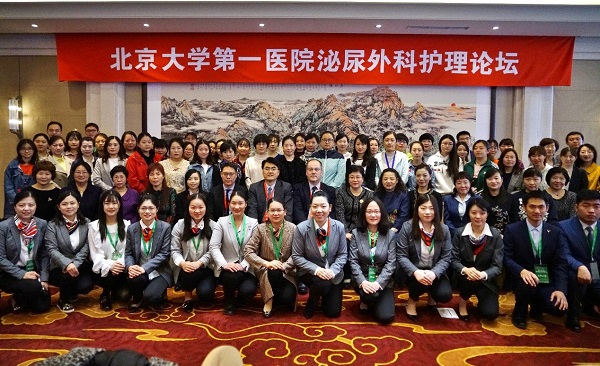 From April 12 to 13, Urology Department of Peking University First Hospital (PKUFH) held the Second China-Europe Nursing Forum. Present at the forum were more than a hundred personnel of nursing administration and urology nurses from about forty hospitals across the country. The forum invited the following distinguished guests: Professor Lawrence Drudge-Coates, former Chairman of European Association of Urological Nurses, Professor Zeng Zijian, Chairman of Hong Kong Association of Urological Nursing, Wang Wei, Director of the Nursing Department, Zhejiang University's First Affiliated Hospital, Professor Zhou Liqun, Director of PKUFH Urology Department and Chairman of Chinese Urological Doctor Association, and Liu Xia, Vice Director of PKUFH Nursing Department.
  The forum focused on the nursing of prostate cancer and was organized in two sessions: theoretical lecture and workshop. In the session of theoretical lecture, Professor Lawrence Drudge-Coates, Professor Zeng Zijian, and Ms Gong Yongzhi elaborated in-depth on the frontier development. Attendees benefited a lot from their lectures.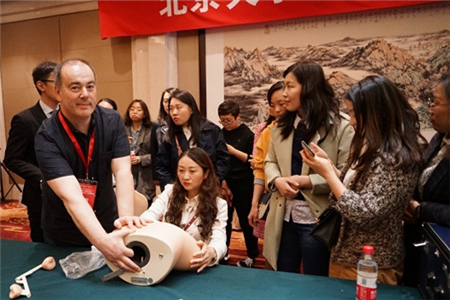 The session of workshop included the introduction of Hong Kong urinary incontinence nursing, transrectal prostate biopsy, directeral rectun examination, and cystoscopic examination. It helped enhance the ability to practice with a better command of theoretical knowledge.
  At last, the nursing professionals and experts observed wards. "We've come here to learn professional knowledge, and at the same time we've benefited a lot in fields like ward management and environment security. We do hope that we can follow the steps of PKUFH's Urology Department to make a better specialty."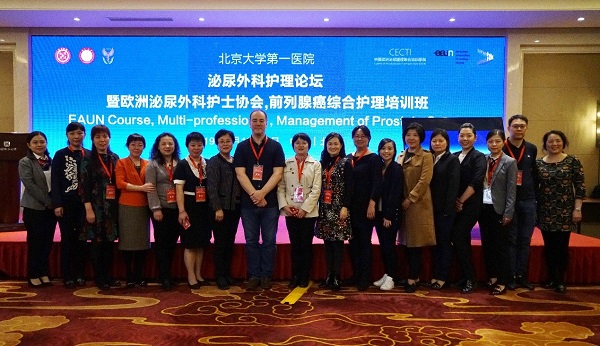 Written by: Lang Lang
  Edited by: Liu Xin
  Source: PKUFH
TOP