Home» News&Events» News» Yu Jiakuo's Research Team on Tissue Engineering Meniscus Publishes in Science Sub-journal
Yu Jiakuo's Research Team on Tissue Engineering Meniscus Publishes in Science Sub-journal
  On April 10, Professors Jiang Dong and Yu Jiakuo from Peking University Third Hospital Research Institute of Sports Medicine published an online study entitled "Orchestrated biomechanics, structure, and biochemical stimuli for engineering anisotropic meniscus" in the top international journal of translational medicine, Science Translational Medicine (IF= "16.710).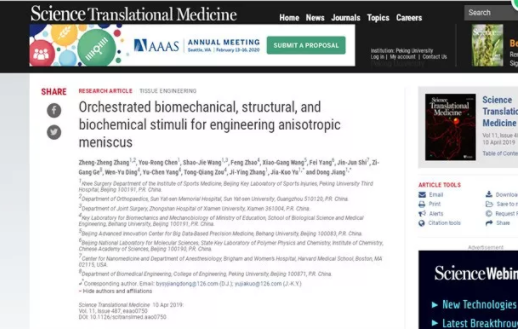 The study presents a novel heterogeneous tissue construction model, which utilizes the synergistic effect of scaffold structure, mechanics and growth factor microenvironment to regulate the differentiation of stem cells in different parts of scaffold, so as to realize the construction of heterogeneous tissue engineering meniscus and the protection of articular cartilage, and lay a foundation for its clinical transformation.

  The achievement of this study has reflected the advantages of medical-industrial integration, medical-chemical integration and interdisciplinary cooperation.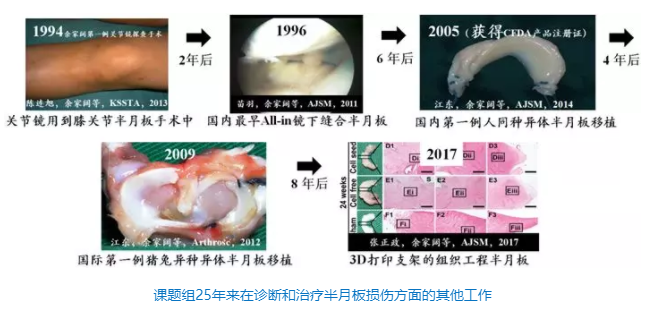 Written by: Wu Zhaoxia
  Edited by:Liu Xin
  Source: Peking University Third Hospital
TOP