Home» News&Events» News» Academician Qiao Jie Wins Global Outstanding Women Award at C3 International Health Summit
Academician Qiao Jie Wins Global Outstanding Women Award at C3 International Health Summit
  From March 29 to 30, the 4th China-US Hospital Management Seminar and the 1st C3 China-US Health Conference were held in Beijing. Professor Qiao Jie, President of Peking University Third Hospital and Academician of the Chinese Academy of Engineering, won the Global Outstanding Women Award, conferred by Mr. Ransel Potter, founder of C3 Summit.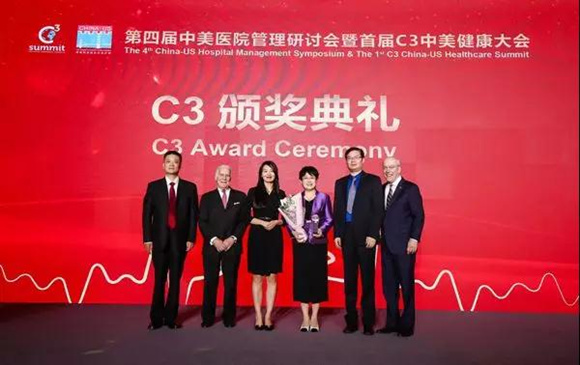 C3 stands for Community, Collaboration, Commerce (Sharing, Co-building and Win-Win). It aims to promote win-win cooperation among global economic entities in the field of health care. The 1st C3 Summit was held in New York. Up to now, it has held seven sessions and has become one of the most influential health conferences in the world. The three major awards of the C3 Summit are the International Vision Award, the Outstanding Women Award and the Lifelong Achievement Award. Previous winners include Bill Clinton, former US President, Dr. Henry Kissinger, former US Secretary of State, Sheikh Hamad Bin Isa al-Khalifa, King of Bahrain, and UK Former Prime Minister Tony Blair's wife, Cherie Blair.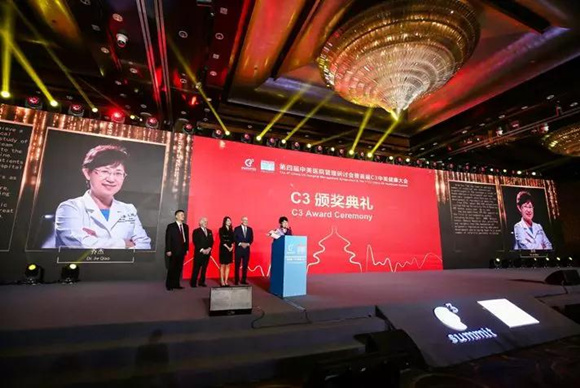 Academician Qiao Jie said that in the future, she will continue to devote herself to the work related to maternal and reproductive health, constantly explore new technologies, and make greater contributions to improving female fertility and preventing hereditary birth defects. She also expressed her hope to have the opportunity to facilitate China-US cooperation and vigorously promote the development of reproductive health in China.
  Written by: Wu Zhaoxia
  Edited by:Liu Xin
  Source: Peking University Third Hospital
TOP