CCHDS Holds China-Thailand Seminar on Health System
  A seminar focusing on the health systems of China and Thailand was held on March 27 at Peking University China Center for Health Development Studies (CCHDS). The seminar coincided with a visit to the CCHDS by 23 senior health officials of Thailand, among whom was Dr. Suriya Wongkongkathep, former Deputy Permanent Secretary of the Thai Ministry of Public Health. The hosts and the visitors exchanged ideas on healthcare reform and health system in their respective country, in an effort to draw on the experience to promote universal health coverage.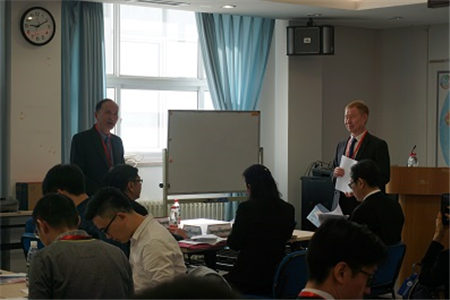 Dr. Suriya Wongkongkathep gives a brief on the visit
  In his keynote report at the seminar, Deputy Director Liu Xiaoyun of CCHDS reviewed the structure of China's health system and the rationale, content, results and residual challenges of its reform.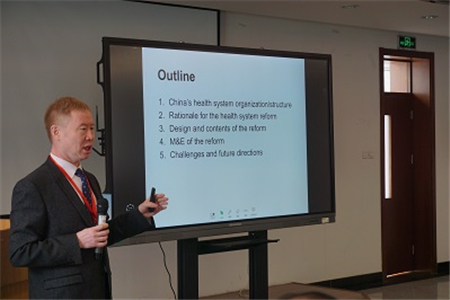 Dr. Liu Xiaoyun reviews China's health reform
  The Thai delegation on their part talked about how Thailand achieved universal health coverage through its three public health insurance schemes, with special emphasis on the role played by its county-based medical partnership and healthcare payment reform.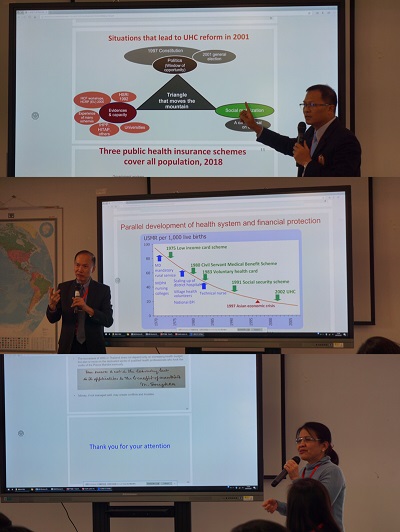 Thai delegates share their best practices
  The seminar is believed to have laid a cornerstone for more cooperation between China and Thailand to strengthen their health systems.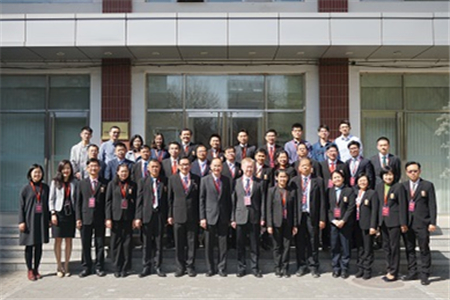 Written by: Fan Xiaofei
  Edited by: Liu Xin
  Source: Peking University China Center for Health Development Studies
TOP