Home» News&Events» News» Rare Disease Center Inaugurated at PKUFH and Rare Disease Day Activities Held
Rare Disease Center Inaugurated at PKUFH and Rare Disease Day Activities Held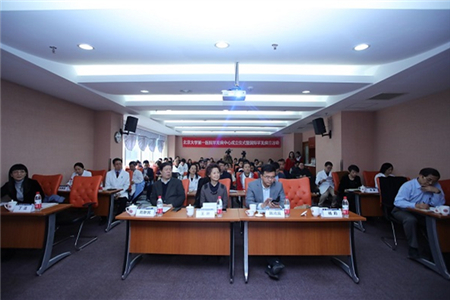 As the 12th Rare Disease Day approached, Peking University First Hospital held the opening ceremony to inaugurate the Rare Disease Center. It symbolizes the establishment of the first domestic rare disease center, which relies on a large-scale third-grade A-class research hospital, aimed at clinical research and health care.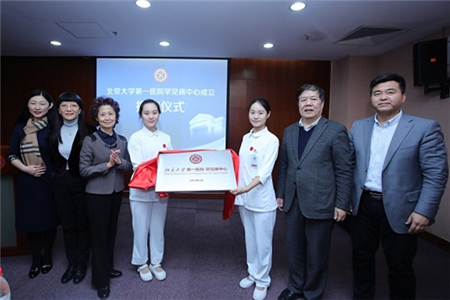 PKUFH's Rare Disease Center is an interdisciplinary and multi-specialty center. The Center will establish the clinical research of rare disease, a policy-study platform, and a one-stop management from appointment, outpatient service, hospitalization, and discharge. In order to fully use, integrate, and absorb advantageous resources, the Center also sets up an advisory committee, composed of experts in the field of rare disease from about ten provinces and cities, so as to coordinate the research of rare disease in Beijing-Tianjin-Hebei and then drive other regions across the country.
  Activities for the Rare Disease Day were held after the inauguration ceremony. Two rare disease cases—Alport syndrome and spinal muscular atrophy, both with onset during childhood, were studied and discussed. The multi-disciplinary managements in the cases were exemplified to advocate the function of medical care, doctor-patient communications, and patient club platform.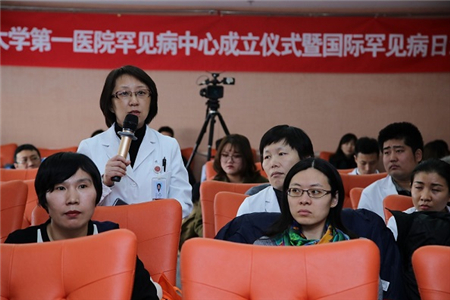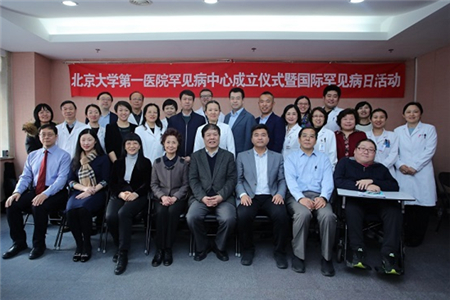 Written by: Lang Lang
  Edited by: Liu Xin
  Source: PKU First Hospital
TOP