PUPH Clinical Competence Center Receives SSH Accreditation
  The Clinical Competence Center at Peking University People's Hospital (PUPH) was accredited by the Society for Simulation in Healthcare (SSH) in the areas of assessment, research and teaching/education, which is a step forward from its 2014 SSH accreditation in teaching/education and signals the center meeting international standards in the accredited areas.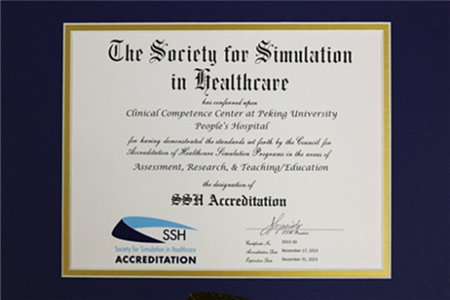 Certificate of the 2019 SSH Accreditation
  During the accreditation process, the center was assessed on 106 items, including mission and governance, program management, resource management, expanding the field, educational activity design, qualified educators, evaluation and improvement, assessment tools, research oversight, research activity, and researchers. The accreditation represents a systematic review of clinical and simulation education at PUPH against international criteria.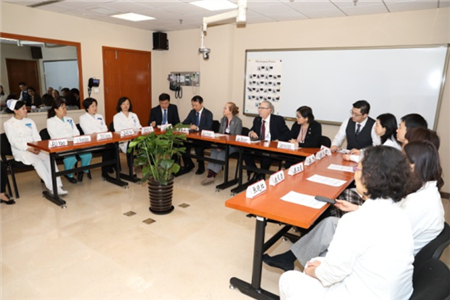 Meetings between SSH Accreditors and PUPH Leadership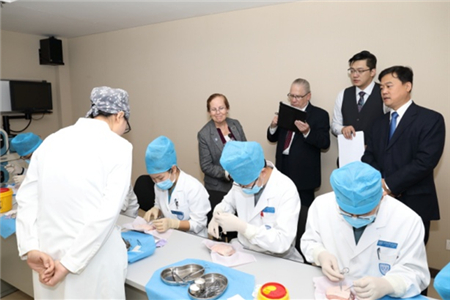 SSH Accreditors Auditing Courses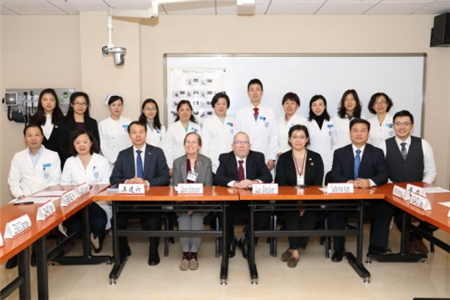 Joint Photo of SSH Accreditors and PUPH Leadership
  Written by: Fan Xiaofei
  Edited by: Liu Xin
TOP