Home» News&Events» News» Delegation from the University of Manchester Visits Peking University Sixth Hospital
Delegation from the University of Manchester Visits Peking University Sixth Hospital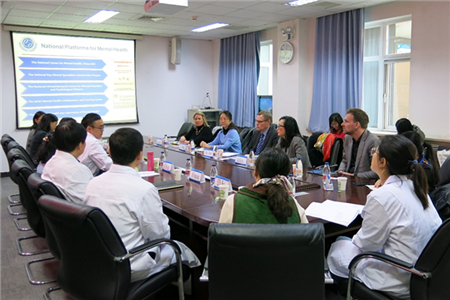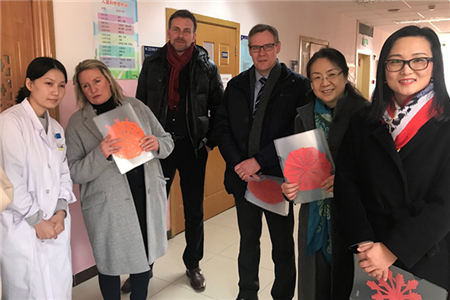 On January 9, a delegation of 5 people from the University of Manchester led by Professor Nigel Hooper, Deputy Dean of the School of Biology, Medicine and Health, visited Peking University Sixth Hospital. The delegation also included Helen Li, Head of International Cooperation, Niels Peek, Professor of Medical Informatics, Daniela Montaldi, Professor of Memory Neurology, and Tao Wang, Professor of Molecular Medicine. President LU Lin of Peking University Sixth Hospital met with the delegation and presided over the symposium.
  During the symposium, President Lu Lin focused on reviewing the hospital's research progress and international cooperation in sleep medicine, biopsychiatry, psychopharmacology, clinical psychiatry, social psychiatry and child psychiatry. He also introduced the strategic layout of China's "Brain Plan" and the overall plan in the field of brain diseases. Later, Deputy Dean Nigel Hooper described the basic situation of the University of Manchester and the School of Biology, Medicine and Health, as well as its basic construction and research layout in the fields of medicine and life sciences. Professor Dianella Montaldi presented the research team and research equipment of the University of Manchester in the field of neuropsychiatry. During the round-table discussion, both sides had a heated discussion on the research progress in mental illness, and fully explored the potential cooperation between the two sides in the fields of scientific research and teaching in the future.
  The Exchange opened a new chapter of cooperation between Peking University Sixth Hospital and the University of Manchester. The two sides agreed that they would cooperate further in scientific research and teaching in the future, and jointly conduct research on the mechanism, intervention measures and prevention strategies of mental illness.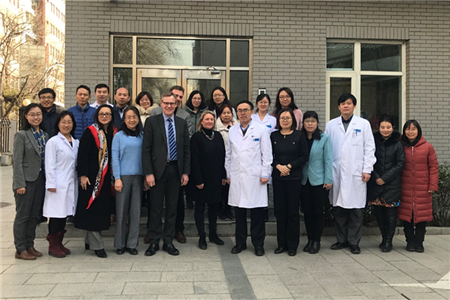 Written by: Wu Zhaoxia
  Edited by:Liu Xin
  Source: Peking University Sixth Hospital
TOP