Home» News&Events» News» Dean of Ulm University Medical Faculty Visits Peking University Sixth Hospital
Dean of Ulm University Medical Faculty Visits Peking University Sixth Hospital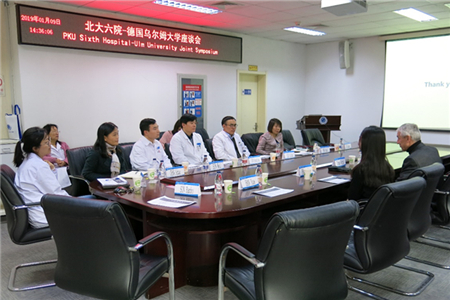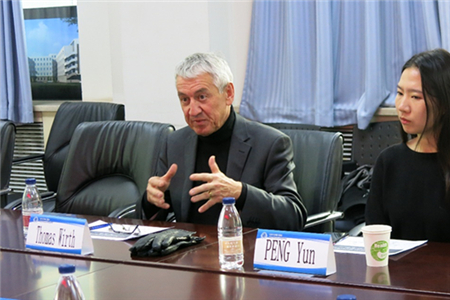 A delegation of Ulm University Medical Faculty led by its dean Prof. Thomas Wirth visited Peking University Sixth Hospital (PUSH) on January 9 and met with President Lu Lin.
  During their talks, Prof. Lu briefed the visitors on the research at PUSH in the fields of sleep medicine, biological psychiatry, psychopharmacology, clinical psychiatry, social psychiatry and child psychiatry. Building on this introduction, Vice President Sun Hongqiang of PUSH went on and explained how research in sleep medicine in particular had developed in this hospital. Prof. Wirth, for his part, talked about the strengths of his institution in biochemistry, molecular biology, psychiatry, psychosomatic medicine and psychotherapy. During the roundtable session that followed, the two sides exchanged ideas on opportunities of cooperation in sleep medicine, dementia and joint grant application.
  After the meeting, the delegation visited the hospital's priority care center, sleep ward and center for clinical psychology, and had in-depth discussion on polysomnography use, therapeutic model and staffing.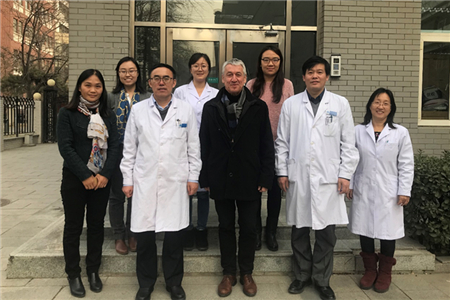 Written by: Fan Xiaofei
  Edited by: Liu Xin
  Source: Peking University Sixth Hospital
TOP