PUSH Professor Lectures at Hong Kong Society of Biological Psychiatry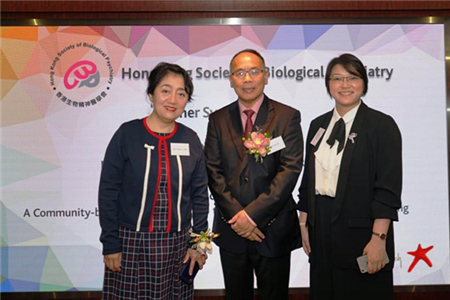 On the invitation of the Hong Kong Society of Biological Psychiatry (HKSBP), Prof. Huang Yueqin of Peking University Sixth Hospital gave two lectures at the HKSBP to an audience of psychiatrists from university-affiliated hospitals and physicians, psychiatrists and pediatricians in private practice. Prof. Huang is the head of the research center for social psychiatry and behavioral medicine at the PUSH.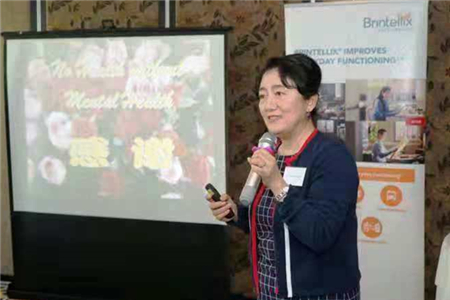 Both of the lectures centered around China Mental Health Survey (CMHS), which is a national project undertaken by Prof. Huang's team during the 12th Five-Year-Plan period. The project aimed to find out the prevalence of different mental disorders in China, the disease burden and the utilization of mental health services, in an effort to establish evidence for health policy making and healthcare reform. The project involved 157 counties/districts in 31 provinces, as well as 9 cooperative bodies and 34 collaborative bodies around the country. It was carried out with the state-of-the-art technologies and tools, complete with stringent quality assurance schemes. The results, which were released on the World Health Day last year, were highly recognized by the Chinese National Health Commission and received acclaim from both domestic and international peers.
  The HKSBP was initiated by local researchers in the field of biological psychiatry, and is now a member of the World Federation of Societies of Biological Psychiatry (WFSBP).
  Written by: Fan Xiaofei
  Edited by: Liu Xin
  Source: Peking University Sixth Hospital
TOP