Home» News&Events» News» 2018 US-China Interdisciplinary Cardiovascular Forum successfully held
2018 US-China Interdisciplinary Cardiovascular Forum successfully held
  On December 5, 2018, the "US-China Interdisciplinary Cardiovascular Forum", sponsored by PKUHSC Center for Precision Medicine Multi-omics Research, was held in Beijing. More than 100 top experts in cardiovascular-related fields from China and the United States attended this grand meeting and presented an unusually high-level academic feast by jointly promoting innovative research and development and improving the level of clinical diagnosis and treatment through the intersection of clinical medicine, innovative technology and basic disciplines.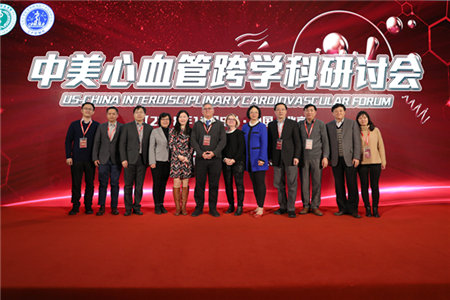 Experts who attended the meeting and delivered brilliant speeches included John R. Yates, professor of chemical biology from The Scripps Research Center, La Jolla, California, Professor Peipei Ping, director of data research of the US National Institutes of Health at the University of California, Jennifer Van Eyk, director of the Institute of Advanced Clinical Systems Biology at Cedars-Sinai Medical Center, California, Professor XIAO Ruiping, director of the Institute of Molecular Medicine at Peking University (IMM PKU), Professor WANG Yongjun, executive vice-President of Beijing Tiantan Hospital of Capital Medical University, Professor XU Ming, member of the Standing Committee of China Branch under the International Society for Heart Research (ISHR), and Professor JIANG Changtao, research fellow of Physiology and Pathology Department at Peking University Health Science Center (PKUHSC).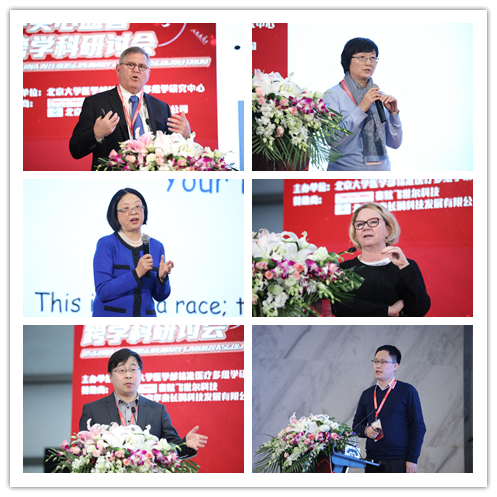 Speakers at the meeting
  It is reported that, based on diseases, obtaining high-quality molecular data through advanced high-throughput histology technology, making use of intelligent large-scale data analysis tools, and combining basic biological function verification with clinical data, the PKUHSC Center for Precision Medicine Multi-omics Research aims at ultimately developing disease prevention, diagnosis, mechanism analysis and true drug targets so as to realize individualized diagnosis and targeted therapy oriented by disease molecular mechanism. The meeting was carried out under the strategic concept of "Clinical Medicine+X" development plan of Peking University and guided by interdisciplinary thinking. In the future, the Center will hold a series of disease-related forums with "integration, cross-border, cross-cutting and innovation" as the core themes, and make continuous efforts to build an authoritative, representative and sustainable international academic exchange platform in the field of precision medicine.
  Written by: WU Zhaoxia
  Edited by:Liu Xin
  Source: Center for Precision Medicine Multi-omics Research, PKUHSC
TOP