Peking University Medical Forum for Matrix Biology Held in Hangzhou
  The 11th Asian and Pan-Pacific Connective Tissue Societies Symposium & the 3rd National Conference of Chinese Society of Matrix Biology (CSMB) & Peking University Medical Forum for Matrix Biology was held at Hangzhou International Expo Center in November 16-20. This event was hosted by the Chinese Association for Physiological Sciences under the authorization of International Society for Matrix Biology (ISMB), and co-organized by Peking University and Zhejiang University.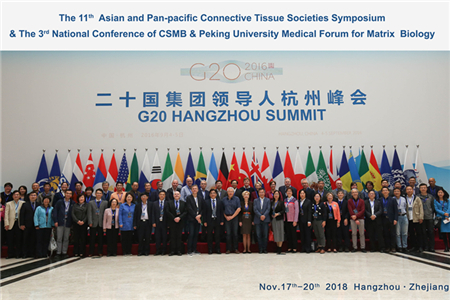 The event was attended by over 300 people from 17 countries/regions. The audience heard from 63 speakers from over 50 world-renowned institutions, including Max Planck Institute, Peking University, Northwestern University, University of London, University of Manchester, Karolinska Institute, University of Pittsburgh, and Fudan University. In addition, former president of American Society of Matrix Biology as well as her incumbent counterparts at ISMB, Japanese Society of Matrix Biology and Korean Society of Matrix Biology were all present at the forum.

  The program centered around Matrix and was divided into eight sessions, which are:
  Novel conceptual and technological advances in matrix biology;
  Matrix in development and disease;
  Signaling from the matrix;
  Matrix dynamics and turnover;
  ECM in fibrosis and cancer;
  ECM in Inflammation and Immunity;
  ECM in stem cell and regeneration; and
  ECM and Mechanosensing.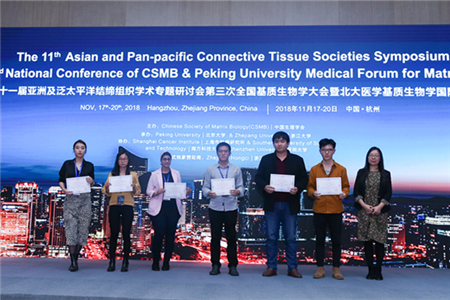 Written by: Fan Xiaofei
  Edited by: Liu Xin
TOP