PUTH Institute of Sports Medicine attends 13th COA Annual Congress
  The 13th Annual Congress of Chinese Orthopedic Association (COA) & the 20th Orthopedic Conference of the Chinese Medical Association was held in Shamen in November 21-24. As one of the most influential orthopedic events in China and in the world, COA 2018 was attended by 25 thousand people. Peking University Third Hospital dispatched to the event a team of 35, led by Prof. Ao Yingfang of the Institute of Sports Medicine.
  During the event, Prof. Ao chaired one session and gave a talk on early diagnosis and treatment of osteoarthritis. His colleagues at the Institute of Sports Medicine – Prof. Yu Jiakuo, Prof. Wang Jianquan, and Prof. Cui Guoqing – also served as session chairs and gave talks that featured the latest development in research and care at PUTH.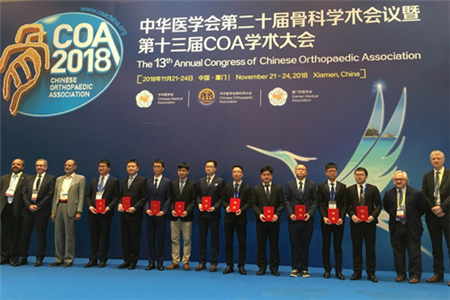 In the junior scholars' competition, the PUTH registered a third place in the field of joints. In this winning paper, Dr. Shi Weili explored the use of 3D printer-optimized silk protein/gelatin scaffold in repairing articular cartilage injury.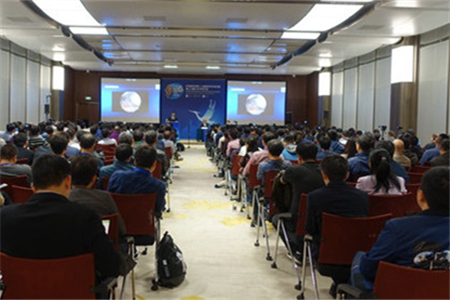 PUTH Institute of Sports Medicine had also been involved in the preparation of COA 2018. It directly arranged 38 lectures by renowned speakers such as Prof. Panos Thomas and Prof. Weng Chun-Jui. It screened 1503 abstracts submitted to the event, and selected 146 for oral presentation.
  Written by: Fan Xiaofei
  Edited by: Liu Xin
  Source: Peking University Third Hospital
TOP