Home» News&Events» News» Fu Wei, Qiao Jie and Tang Fuchou Teams Publish Their Collaborative Research Findings in Science
Fu Wei, Qiao Jie and Tang Fuchou Teams Publish Their Collaborative Research Findings in Science
  On November 30, Science , the international top academic journal (IF=" "41.058), published the collaborative research findings by Fu Wei and Qiao Jie research teams from PKU Third Hospital and Tang Fuchou research team from Biomedical Pioneering Innovation Center of Peking University School of Life Sciences, titled "Single-Cell Multiomics Sequencing and Analyses of Human Colorectal Cancer."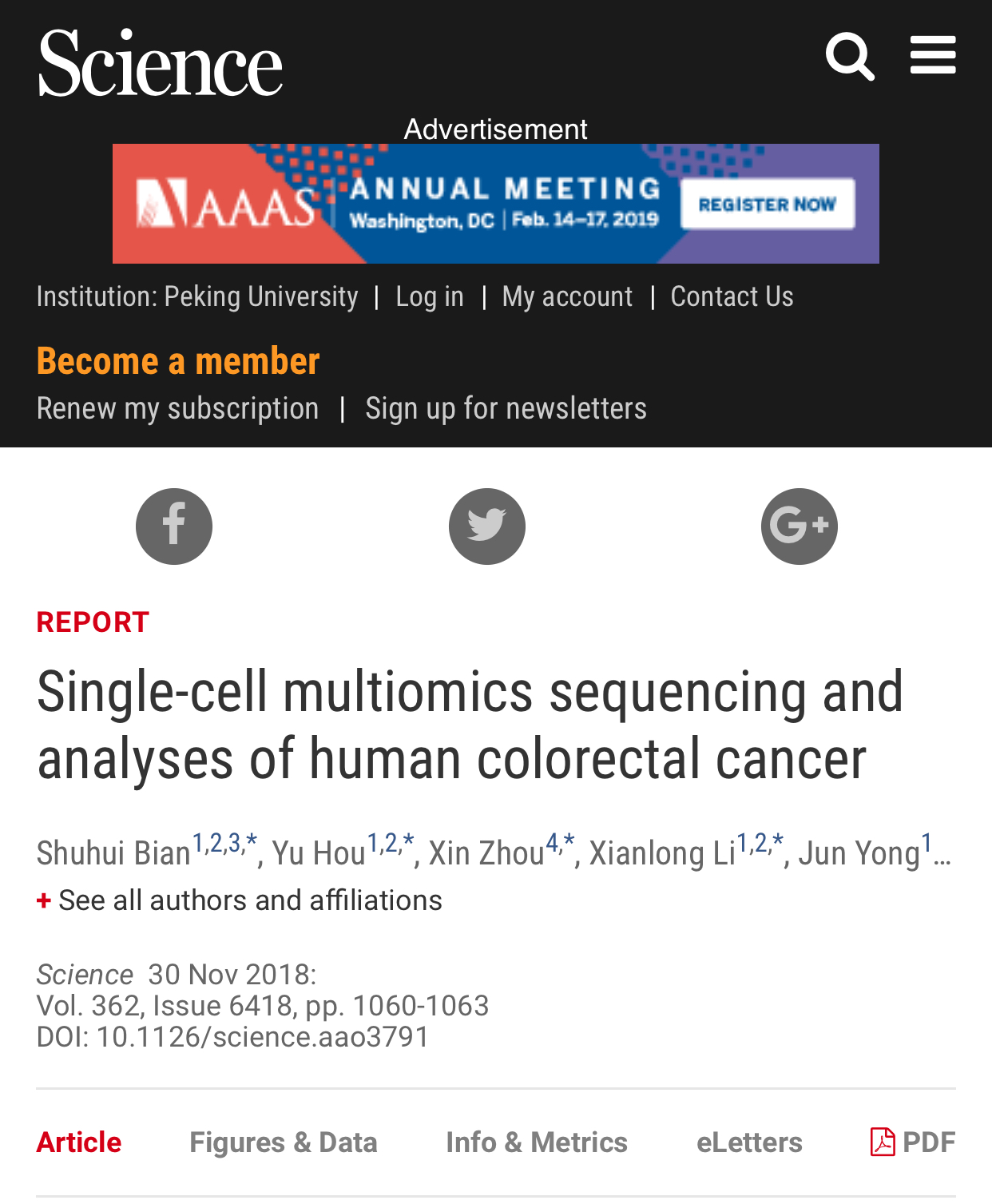 Professor Fu Wei's research team has long been devoted to the clinical treatment and applied basic research of gastrointestinal tumors. Academician Qiao Jie's research team has a long-term collaboration with Professor Tang Fuchou's team and they have been dedicated to using single-cell sequencing to explore the epigenetic modifications of germ cells and embryos and the molecular mechanism of gene expression regulation during human early development so as to provide important data for understanding the characteristics of human early embryonic development.

  Overview of the workflow
  For the first time in the world, the research made an in-depth analysis of gene copy number variation, DNA methylation heterogeneity, features of gene expression changes, and their interrelationship during the onset and metastasis of human colorectal cancer (CRC) at the level of single-cell resolution and multi-omics. It pointed out a new direction for the study of the CRC metastasis mechanism and provided new theoretical evidence for the clinical treatment of metastatic CRC.
  The link at Science : http://science.sciencemag.org/content/362/6418/1060
  Written by: Lang Lang
  Edited by: Liu Xin
  Source: PKU Third Hospital
TOP