Home» News&Events» News» Delegation of USC Division of Occupational Science Visits PKU Institute of Medical Humanities
Delegation of USC Division of Occupational Science Visits PKU Institute of Medical Humanities
  On November 13, 2018, a group of 4 people from the Chinese Program Team of USC Mrs. T. H. Chan Division of Occupational Science and Occupational Therapy visited Peking University Institute of Medical Humanities. The Chinese Program Team is in charge of the cooperative projects of Rehabilitation Medicine Graduate Education between Peking University Health Science Center (PKUHSC) and University of Southern California (USC). It hopes to promote the education and research of Occupational Therapy and Occupational Science in China through teacher training and curriculum construction, thus exerting some impact on millions of students with disabilities or at risk of disability in China.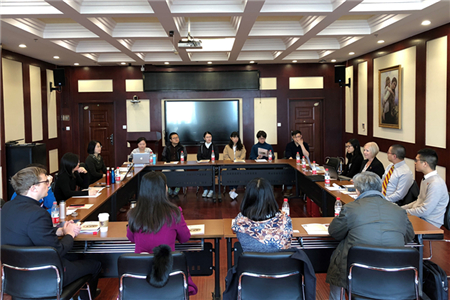 At the symposium, teachers at the Institute of Medical Humanities introduced the related teaching and research respectively and discussed with guests the possibility of future clinical teaching, curriculum integration and cooperative research on the basis of enhancing interdisciplinary communication and understanding.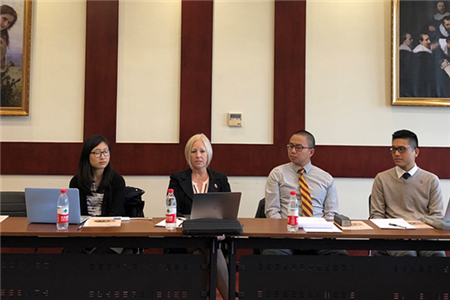 In addition, at the International Conference on "Narrating Life, Aging and Death" held by the Institute of Medical Humanities on November 15-16, Professor Julie McLaughlin Gray made a speech entitled "Recovering Territories: Narrative Reflections on the Complexity of Stroke Treatment and Rehabilitation Disobedience".
  Written by: WU Zhaoxia
  Edited by:Liu Xin
TOP