PKU Medicine∙2018 Beijing International Forum on Sleep Medicine Held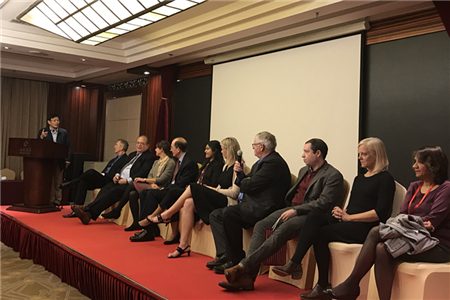 Panel Discussion
  From November 9 to November 11, 2018, PKU Medicine∙2018 Beijing International Forum on Sleep Medicine and the 4th PKU-UPenn Joint Sleep Medicine Forum was held in Beijing. More than ten internationally renowned experts from the United States, Germany, France and Japan, including Professor Amita Sehgal and Professor Phyllis Zee from the US National Academy of Sciences, gathered here, bringing an academic feast in interdisciplinary fields to Chinese counterparts in sleep medicine. And at the same time, the annual meeting of the Education Committee of Chinese Sleep Research Society was also held.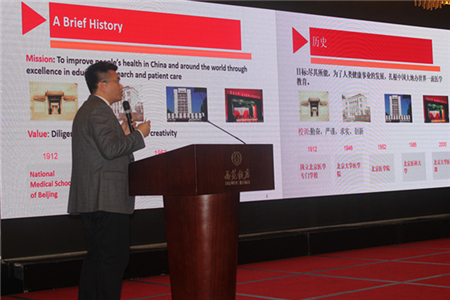 Director HAN Hongbin
  At the opening ceremony, Professor HAN Hongbin, Director of Scientific Research Department and Office of Discipline Construction at PKUHSC, delivered a speech entitled "PKU Medicine: New Trends", in which he gave a comprehensive introduction to the progress and ideas of PKUHSC in striving for Double First-class University, with special emphasis on interdisciplinary frontier areas.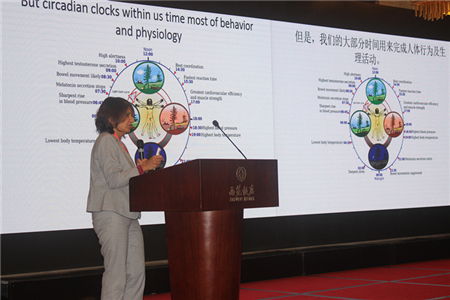 Professor Amita Sehgal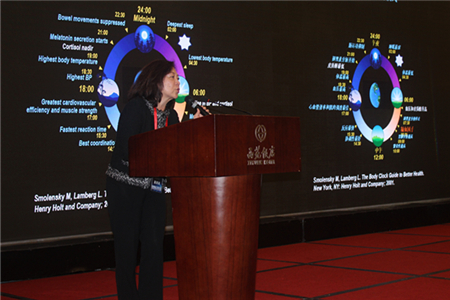 Professor Phyllis Zee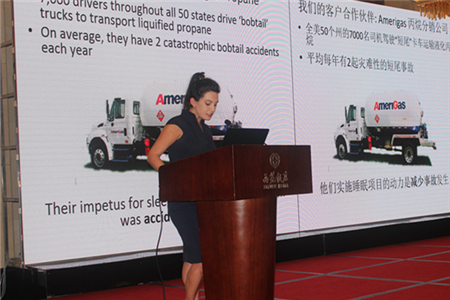 Professor Elizabeth Kneeland-Szanto
  On the first day of the forum, Upenn (University of Pennsylvania) Professor Amita Sehgal, member of the US Natinoal Academy of Sciences, introduced the biological content of sleep time. Professor Elizabeth Kneeland-Szanto, also from Upenn, dealt with topics concerning long-term health management and sociology. His speech was all delivered in Chinese, demonstrating not only his academic research findings but also his progress in learning Chinese, which earned him praise from the listeners.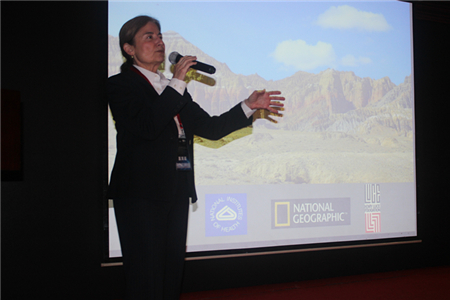 Professor Cynthia Beall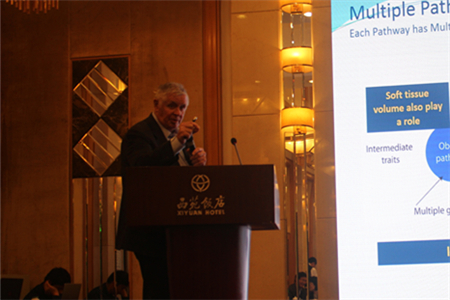 Professor Allan Pack
  On the second day at the education forum, Professor Cynthia Beall of Case Western Reserve University, also a member of the US National Academy of Sciences, introduced the genetic basis of evolution and hypoxic adaptation through plateau anthropology research. Other reports focused on education assessment and sleep medicine training. Finally, a heated round table discussion brought the fruitful day to a close.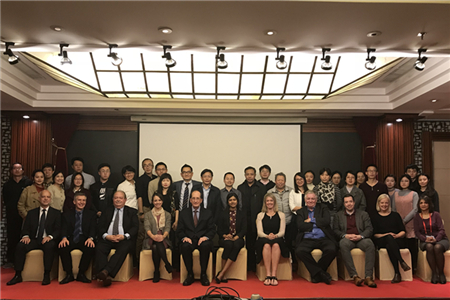 Group Photo
  Sleep medicine has already become an important part of the standardized specialist training, and this meeting will certainly play an important role in promoting the development of sleep medicine education in China.
  Written by: WU Zhaoxia
  Edited by: Liu Xin
  Source: Department of Publicity, PKUHSC
TOP